Register with:
---
or register with your emailaddress
LS15 offizielles Add-On
Am 29.10. kommt das offizielle Add-On für den Landwirtschafts Simulator
Jetzt vorbestellen...
Claas 3800 VC Pack mod for Farming Simulator 2011
Claas 3800 VC Pack v 3.0
Claas Xerion 3800VC 
ModPack 

mit
"Claas 3800 VC"
"Claas 3800 VC Forst Edition"
"Claas 3800 VC Helmut Claas White Edition"
"Claas Xerion3800VC_v3a" von mavwitch
An jenen auch gleich mal ein Dank für die Super Vorlage und Freigabe für diesen Mod geht.
An diese Pack wurde in jedem ein Autopilot eingebaut und neue Radreifen Kombinationen verbaut. Und 3 Verschiedene Reifen Varianten.
Reifen: Num 9

Normal
Dual
Terra
Motorstart: numPad ENTER
Menü: numPad 0
Autopilot: 0
Autopilot Start: Entf

Veränderungen und Umbauten (mavwitch):
soweit möglich, neuste Skriptversionen verbaut
Autopilot
BunkerSiloCompacter / Verdichtet Silage 6x schneller
neue Räder
verstellbare Lenkung, drei Lenkarten (Skript: ?)
drehbare Kabine (Animation: KsatriaHU; Skript: ?)
Fahrverhalten angepasst
neue Dirttextur DragonLord2007
Greenstar Beladungsanzeige (Skript: Patar)
Beleuchtung gem. StVO inkl. bel. Kennzeichen hinten (Skript v3: Sven777b)
Kontrolleuchten für Licht, Fernlicht, Blinker und Rul in animierter Lenksäule
beleuchtete Klimaanlagenbedienung
beleuchtetes Radio und Funkgerät
beleuchtetes Xeriondisplay
Sound für Funk (Skript: ??)
ESLimiter(v2) und Operatinghour(v2) (Skript: Manuel Leithner)
höhenverstellbare AHK hinten (Skript: ?)
PowerShaftAttacher(v2) hinten: (Skript: Manuel Leithner)
manuellem Motorstart/ -stop (Skript: Templaer) mit original Xerionsound
Wheelparticlesystem (Skript: ?)
Reifenspuren (Skript: Tobias F.)
Einblendbares Heckgewicht (Skript: ?)
Menü (Num 0) in deutsch (Skript: Modelleicher)
Tastaturbelegung angepasst
und noch ein- zwei Überaschungen
Weitere Mods von mir:
Cat Challenger "FaceLift" v1.1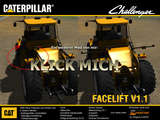 Claas Xerion 3800VC HDL "Forst Edition"

Claas Xerion 3800VC White Edition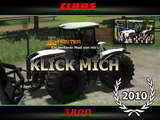 Massey Ferguson Challenger "FaceLift"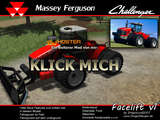 Cat Challenger "FaceLift"

 

Verdichtungsgeschwindigkeit von Vehikeln erhöhen DLC2-BGA
http://www.modhoster.de/mods/verdichtungsgeschwindigkeit-von-vehikeln

Lemken Gigant 1400
http://www.modhoster.de/mods/lemken-gigant-1400--2
siehe Beschreibung
DragonLord2007
motorized
operatingHours
steerable
hirable
aiTractor
Roue
moveAttacher
manualIgnition
rotation
animation
WheelDirtSpecialization
wheelParticleSpec
powerShaftAttacher
washable
ChangeDriveDirection
InfoPanel
honk
ESLimiter
beleuchtung
greenstar
wiper
funkSpec
BunkerSiloCompacter
Einblendung38vc
wheelsets
Autopilot
internallamb
Do you think this mod should be featured?
81.63%
Empfehlungsrate:
nach 52 Stimmen