Register with:
---
or register with your emailaddress
Deutz D 13006 mod for Farming Simulator 2011
0 Downloads today
4,782 Downloads total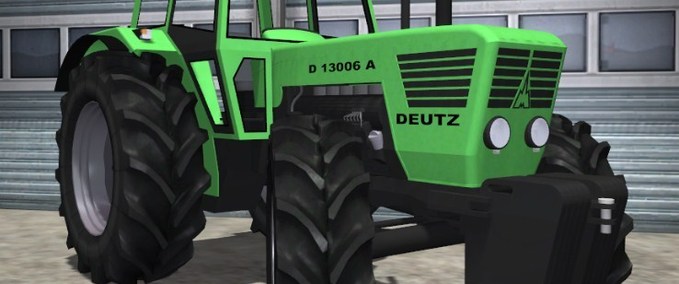 Deutz D 13006 v 1.0
checksum:
34f6ac595e0def5edf14e998a5037778
Version:
1.0
multiplayer ready?
no
Author:
Bajkica
price in shop:
2700 LS
name in shop:
DeutzD13006
description in shop:

Model and skin: gregor96, edited by PeterJ
Ingame, script and sounds: PeterJ
www.ls-uk.info
Model: deutzpower

Convert/ingame: bajica & deutzpower

Textures: deutzpower

Prvi teksturirani mod B.D.M. modding tima
motorized
steerable
hirable
aiTractor
honk
manualIgnition
Oliver1255
powerShaftAttacher
steeringrack
Do you think this mod should be featured?
NaN%
Empfehlungsrate:
noch nicht genug Stimmen
Comments for Deutz D 13006