Register with:
---
or register with your emailaddress
Creating Symbols mod for Farming Simulator 2013
1 Downloads today
1,539 Downloads total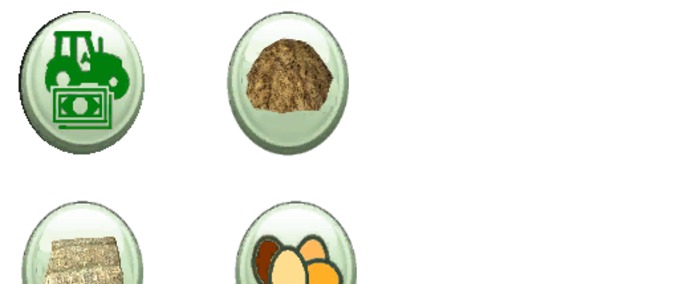 Creating Symbols v 1.0
I have downloaded already some maps that I play.

But what I always missing the PDA symbols of eggs, and wool trigger.
Now I have created a TUT how to make these again can see clearly the text into the PDA's of the maps.
I also have on my map still uses other icons.
This I have enclosed the download file.
Perhaps this can even use one or the other
Erstellt von: grafik-edv
Do you think this mod should be featured?
NaN%
Empfehlungsrate:
noch nicht genug Stimmen
Comments for Creating Symbols