Register with:
---
or register with your emailaddress
LS15 offizielles Add-On
Am 29.10. kommt das offizielle Add-On für den Landwirtschafts Simulator
Jetzt vorbestellen...
Fendt 722 Vario FL by SamN mod for Farming Simulator 2011
0 Downloads today
35,675 Downloads total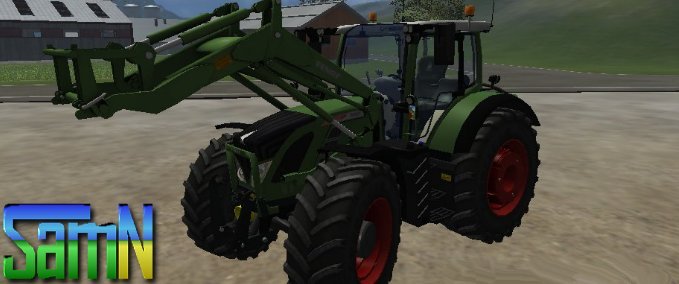 Fendt 722 Vario FL by SamN v 1
Fendt 722 Vario FL by SamN
checksum:
cc812efeda813000a594d4a794177e74
Version:
1
multiplayer ready?
no
Author:
SamN
price in shop:
150000 LS
name in shop:
Fendt 722 Vario FL by SamN
description in shop:
Model, Texture, Ingame - SamN Scale 1:1
220 max hp, 50km/h

(C) (CC BY-NC-ND 3.0) SamN 2012
Modell, Texturen, Ingame - SamN
Scripts - Sven777b, JoXXer BJR, SFM-Modding,
Decal - AzoaX

Frontlader - SFM-Modding

Helfen Sie mit Skripten - JoXXer - Vielen Dank.

GIANTS Software

motorized
steerable
hirable
aiTractor
honk
cylindered
mouseControlsVehicle
animatedVehicle
Cabsuspension
ESLimiter
operatingHours
additionalLights
powerShaftAttacher
passenger
interactiveControl
interactiveWindows
interactiveButtons
controlPanelAttacher
attachable
fendtFrontloader
Do you think this mod should be featured?
82.76%
Empfehlungsrate:
nach 58 Stimmen
Comments for Fendt 722 Vario FL by SamN