other versions of this mod
Claas Trends App
Das kostenlose Info Magazin von Claas für iOS und Android.
Mehr Infos...
John Deere 8330 mod for Farming Simulator 2011
0 Downloads today
3,393 Downloads total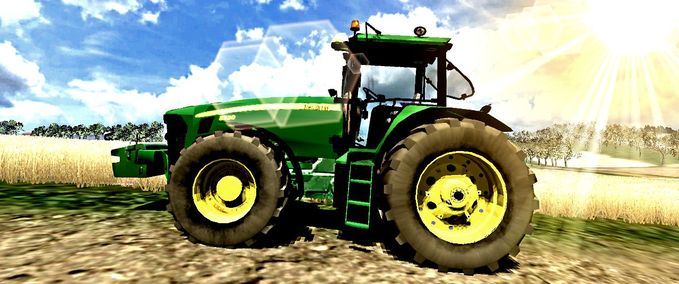 John Deere 8330 v 4 - rebuild,modification and edits by Sotillo
John Deere 8330 v4
With a lot of details and improvements , now you can drive that tractor with no problem becuase now have fixed collision problems and the rear lift raises the implements like the real tractor
I have added starfire , interior devices , better front rims ,two new worklights at the roof and some more details...
HOpe you like that Tractor and have a good game
 
checksum:
d92f4c8ca5fc3bd9b7244bbb9fcf4290
Version:
4 - rebuild,modification and edits by Sotillo
multiplayer ready?
no
Author:
Clondike
price in shop:
2 LS
name in shop:
John Deere 8530
description in shop:

Original modell: wohlstandskind
Rebuild and modification: Sotillo
Download mods www.LS-UK.info
Credits:

original model:Wohlstandskind
rebuild,modification and edits : Sotillo(me)-
motorized
steerable
JD_8530
hirable
aiTractor
rpmLimiter
Do you think this mod should be featured?
NaN%
Empfehlungsrate:
noch nicht genug Stimmen
Comments for John Deere 8330