Kinze 1050 Grain Cart Pack Mod for Farming Simulator 2013
9 Downloads today
25.200 Downloads total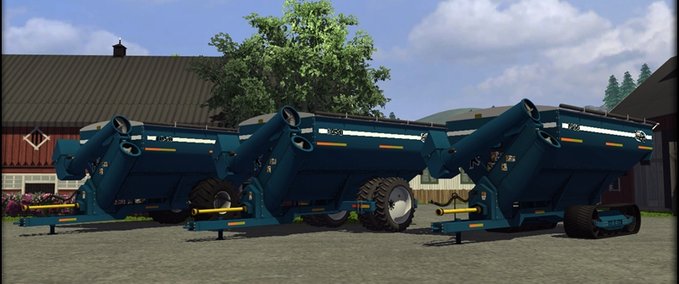 Kinze 1050 Grain Cart Pack v 1.0
Here is a van overloaded it not stamt from me but I have from another website and thought that you Solte not it contain the modhoster community
This pack consists of 3 ÜLW with various end tires / tires chain
checksum:
bfab889e3bd57dda112c5bca4943f853
Version:
1.0
multiplayer ready?
yes
Author:
SMW Modding/Modding Unlimited
price in shop:
78000 LS
name in shop:
Kinze 1050 RowCrop Grain Cart
description in shop:
SMW presents: Kinze 1050 Grain Cart, for transport your production.
Credits:
Model/Textures:Rafazr
In-game:Sivy
Especial thanks: All members SMW Modding, Julian11 BBM for repair texture, and SeriousMods.
Model and Texturing—Rafael Zanella, Julian 11
Scripting—Sivy, Rafael
Pictures—XTRMZ, Dancanman, Seriousmods
Testing—Discoade, Rocketman, Seriousmods, Dancanman, TessFarms, and Others
animatedVehicle
attachable
cylindered
fillable
Trailer
overloader
additionalLights
variableBody
wheelParticleSpec
TerraTrac
Do you think this mod should be featured?
90.0%
Empfehlungsrate:
nach 50 Stimmen
Coments for Kinze 1050 Grain Cart Pack