other versions of this mod
Claas Trends App
Das kostenlose Info Magazin von Claas für iOS und Android.
Mehr Infos...
KRONE BIG M500 ATTACH 20M mod for Farming Simulator 2013
0 Downloads today
37,743 Downloads total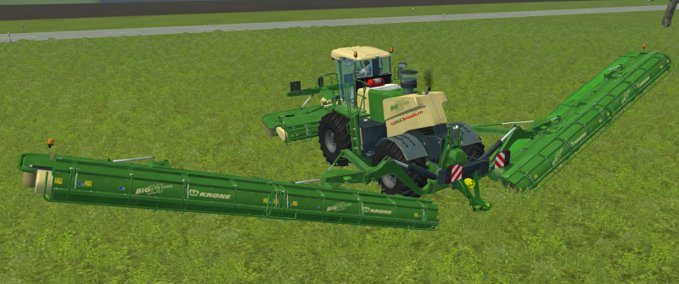 KRONE BIG M500 ATTACH 20M v 2.0
fully working version!  
working width of 13 to 20 meters (adjustable)
the best solution for doing livestock farming  
Button N / M for expansion  
there handbrake
checksum:
a6c5188edbb170d8920245c2d567f638
Version:
2.0
multiplayer ready?
no
Author:
dimanix
price in shop:
354380 LS
name in shop:
krone Big M500 ATTACH 20M V2.0
description in shop:
Arbeitsbreite von 13 bis 20 Meter (einstellbar)
Taste N / M für die Expansion
Unternehmen KRONE erstellt dieses Modell zahlreiche prosbam Bauern!
Jetzt können Sie das Gras viel schneller sammeln!
Sie müssen nur die Anhängerkupplung!
( http://www.ls
dimanix
motorized
steerable
mouseControlsVehicle
mower
animatedVehicle
cylindered
foldable
BunkerSiloCompacter
honk
Grimme
animation
handBrake
indoorSound
Do you think this mod should be featured?
65.52%
Empfehlungsrate:
nach 32 Stimmen
Comments for KRONE BIG M500 ATTACH 20M