Landkreis Breisgau
V 4 mit Schweinemast mod for Landwirtschafts Simulator 2013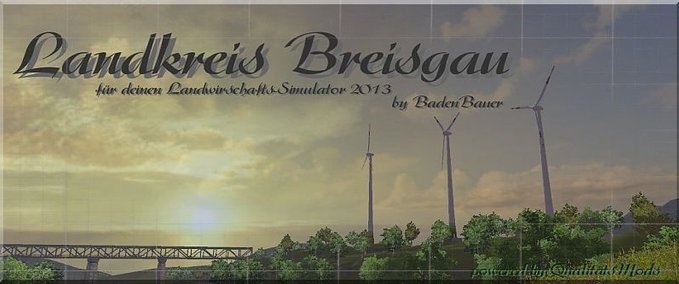 description
featured
Das ist die "Landkreis Breisgau" Map V4.
Auf mehrfachem Wunsch habe ich in dieser Map die Schweinemast von Marhu eingebaut. Verbaut wurde auch der neue Watermod der jetzt auch mit dem standard Wassertrailer funktioniert.
Über einen Besuch im Forum www.Qualitaetsmods.de würde ich mich sehr freuen. Dort erhaltet ihr auch Support zu der Map.

Das verdorren/verfaulen wurde abgeschaltet.
Für den Transport der Schweine wird dieser Hänger benötigt.
http://www.modhoster.de/mods/mods/joskin-betimax-rds-7500--2



Für den Gülletransport kann ich diesen Anhänger empfehlen.

http://forbidden-mods.phpbb8.de/gullefasser-spritzen-dungerstreuer-f71/tsl-gulle-tridem-t234.html

Für den Misttransport kann ein Hänger aus dem Transportpack von frisco0177 verwendet werden.

http://www.modhoster.de/mods/transportpack-fuer-futterlager

Dies ist natürlich kein muss sondern nur eine Empfehlung.

Damit die Ampeln die auf der Map verbaut sind funktionieren benötigt man dieses Script.

http://www.mod-portal.com/forum/index.php?page=DatabaseItem&id=93


Was wurde geändert:

-Es wurde der neue WaterMod eingebaut
-Schweinemast eingebaut
-Bodentexturen V1.5 von ZeFir Poland eingebaut


Bei denen es Fehler wegen dem Windmillsound in der Log gibt, bitte dieses

http://mods1.fs-uk.com/files/10757/windmill.zip

herunterladen und hier C:/Programme(x86)/Landwirtschafts Simulator 2013/data/maps/sounds, einfügen.



Abladestellen sind:

Mühle:

-Weizen
-Gerste
-Raps

Hafen:

-alle


Bahnhof:

-alle


Zuckerfabrik:

-Zuckerrüben


Landhandel:

-Weizen
-Gerste
-Körnermais
-raps
-Eier

Eifok Landhandel:

-alle
-Eier

Gartencenter:

-Gülle
-Mist

Spinnerei:

-Wolle


Metzgerei:

-Schweine



Saatgut und Dünger können am Hof, an der Mühle und am Landhandel aufgefüllt werden.
Es ist nicht gestattet eine veränderte Version zum download zu stellen.

Die Map darf nur unter Verwendung des original download-Link auch auf anderen Seiten angeboten werden.


The mod may be published on other sites as long as the ORIGINAL LINK will be used!


Und nun viel Spaß auf dieser Map wünscht BadenBauer.
Credits
Giants
Hauptbild by Nubsi
Map: BadenBauer
Bodentextur: ZeFri Poland
Windräder: Manuel
Bogenbrücke: blackburner
Kartoffel und Rübenlager: Ganelcer
GrasTextur: acert
Straßen: atze1978
Futterlager: frisco0177
Ampeln: Bluebaby210
Landhandel: Eifok Team
WaterMod und Schweinemast: Marhu
changes
29 Jun 08:28

Version 4 mit Schweinemast
Files
| | |
| --- | --- |
| checksum: | cc6cb40e378b3d5747b98584637b4206 |
| Version: | 4 mit Schweinemast |
| multiplayer ready? | no |
| Author: | My Name |
| price in shop: | LS |
| name in shop: | Landkreis Breisgau |
| description in shop: | Dies ist der Landkreis Breisgau. |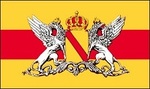 Do you think this mod should be featured?
}