Massey Ferguson 3080 Mod for Farming Simulator 2013
3 Downloads today
3.002 Downloads total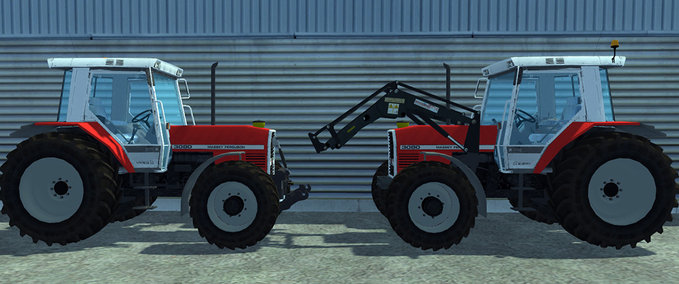 Massey Ferguson 3080 v 2
Hi Modhoster Community. We have new version of Massey Ferguson 3080 http://www.modhoster.com/mods/massey-ferguson-3080--9
In this version I added couple of new features and minor fixes in .xml and texture.
Some of new features:
Front Linkage

Front Loader

Indoor Sound

Twin Wheels on model without loader

etc...
Important:
This is a pack so unpack before putting in mod folder
It's allowed to share this mod on other modsites but with ORIGINAL LINK
Editing of this mod allowed ONLY for personal use, not to be shared with other people.
Thank you and have fun playing.
checksum:
9857e6918154cdf47b9d035c32253aed
Version:
2
multiplayer ready?
no
Author:
rifi0 and DareCro
price in shop:
20000 LS
name in shop:
Massey Ferguson 3080
description in shop:
Massey Ferguson 3080
model:rifi0
Converting to FS2013:roller90
EditandTweaking: DareCro with TractorBoys workshop
Engine Power:97 hp
Maintenance cost: 40 €/day
checksum:
9857e6918154cdf47b9d035c32253aed
Version:
2
multiplayer ready?
no
Author:
rifi0 and DareCro
price in shop:
21000 LS
name in shop:
Massey Ferguson 3080 with FL
description in shop:
Massey Ferguson 3080 with FL
model:rifi0
Converting to FS2013:roller90
EditandTweaki
checksum:
9857e6918154cdf47b9d035c32253aed
Version:
2
multiplayer ready?
no
Author:
Dzimson
price in shop:
5000 LS
name in shop:
Robust Front loader
description in shop:
Massey Ferguson 3080
model:rifi0
Converting to FS2013:roller90
EditandTweaking: DareCro with TractorBoys workshop
Engine Power:97 hp
Maintenance cost: 40 €/day
Model made by rifi0
Converting to FS 2013: roller90
Editing and tweaking: DareCro and TractorBoys workshop
New Sound: EddieVegas (fs-uk.com)
PTO&Hose attacher: FS-UK modteam
New wheels: Eifok Team
Help improving texture: Glanzo (fs-uk)
attachable
animatedVehicle
mouseControlsVehicle
cylindered
fendtFrontloader