Claas Trends App
Das kostenlose Info Magazin von Claas für iOS und Android.
Mehr Infos...
Murray Lawn Tractor mod for Farming Simulator 2013
0 Downloads today
6,955 Downloads total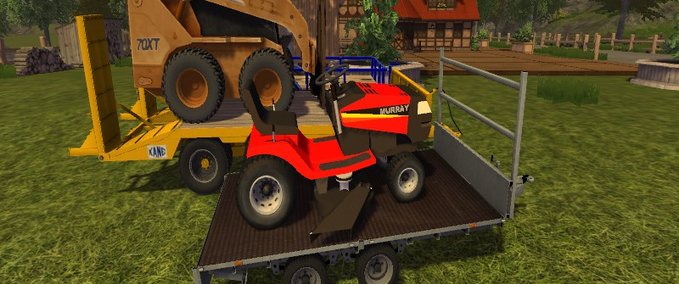 Murray Lawn Tractor v 2.4
this murray lawn tractor is perfect for keeping your home in tip top shape. --Specs-- 5 mph Top Speed 26 Gallon Tank 3 Speed Transmission Dual Blade Cutting Deck Animated Moving Deck And Lever --Price / Cost-- Upkeep: $30.00 Price: $450.00 --Controls-- N - Turns Blades (cutting deck) On / Off B - Lowers And Raises Cutting Deck F - Headlights On / Off I Recommend you use FMC Mod Teams Manual Ignition Mod with this, you can find it [url=http://fs-uk.com/mods/view/28081]Here
model: dpiotrex
scripts: Burner
Converted By: TROLL711]
Do you think this mod should be featured?
NaN%
Empfehlungsrate:
noch nicht genug Stimmen
Comments for Murray Lawn Tractor