Register with:
---
or register with your emailaddress
LS15 offizielles Add-On
Am 29.10. kommt das offizielle Add-On für den Landwirtschafts Simulator
Jetzt vorbestellen...
SAME EXPLORER mod for Farming Simulator 2013
0 Downloads today
12,545 Downloads total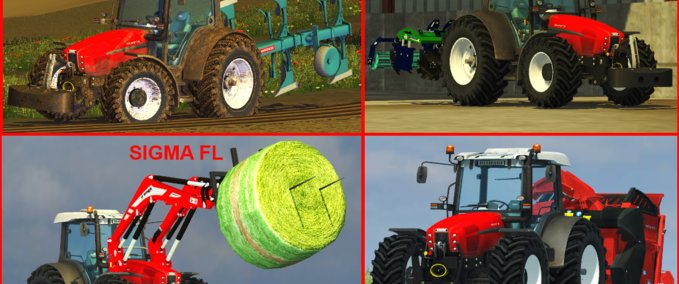 SAME EXPLORER v 1.0
Today i present the SAME Explorer.I have made a few changes like new front hydraulic linkage, Ploughing Spec, Sigma front loader, washable
and all other features Which my other mods have as usual.

Ploughing Spec.
Sigma Front Loader Included.
Washable.
Light script.
Wheel particle system.
Driving particle system.
ES Limiter [KP / +]
Foldable front Hydraulic Linkages [5].
Switchable FL attacher [B / X].
Dual Tires [7/8].
HandBrake [Spacebar].

Goodluck for the sweet ride.
PLEASE DONT UPLOAD ANYWHERE WITHOUT PERMISSION.
| | |
| --- | --- |
| checksum: | 1bb985b0e2ed4f9d230e40dfd30dcd21 |
| Version: | 1.0 |
| multiplayer ready? | no |
| Author: | KROME27 |
| price in shop: | 121000 LS |
| name in shop: | SAME EXPLORER 105 |
| description in shop: | The Explorer 105 is a very handy tractor on the farm.Coupled with a powerful 4 cylinder motor,compact dimensions and lower height profile means access anywhere.The Sigma FL doubles the efficiency. |
KROME27
GIANTS
SIGMA FL-AGO SYSTEMTECH
PloughingSpec
motorized
steerable
hirable
aiTractor
honk
beleuchtung31
Fenster
Einblendung
ShiftableMass
selectable
ESLimiter
operatingHours
wheelParticleSpec
drivingParticleSystem
washable
handBrake
attachable
animatedVehicle
mouseControlsVehicle
cylindered
sigma4
Do you think this mod should be featured?
100.0%
Empfehlungsrate:
nach 23 Stimmen
Comments for SAME EXPLORER