Register with:
---
or register with your emailaddress
other versions of this mod
LS15 offizielles Add-On
Am 29.10. kommt das offizielle Add-On für den Landwirtschafts Simulator
Jetzt vorbestellen...
Unimog 1600 mod for Farming Simulator 2011
0 Downloads today
8,151 Downloads total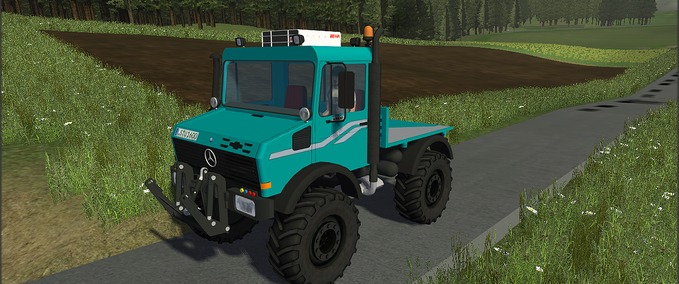 Unimog 1600 v 0.5 BETA
F acts:
Unimog 1600 by Maxter
Released lying around for because of bad
BETA
Modular
I nformation:
Only a BETA version, improved full version may follow if he likes you!

N ote
Model: Maxter texture: Maxter-game: Maxter tires: Thanks to Luis Ködel
Is only released because it is lying around on my eyes too bad ...
IT IS NOT PERMITTED FOR OTHER MODELS TEXTURES OR MODS TO USE AND TO DOWNLOAD TO MAKE! Copyright INSIDE!
checksum:
5bd3f03b36feb13becbb0a09b8ba8450
Version:
0.5 BETA
multiplayer ready?
no
Author:
Maxter
price in shop:
34860 LS
name in shop:
Unimog U1600 AGRAR
description in shop:
Modell: Maxter
Textur: Maxter
Reifen: Luis
Thanks to SFM

3D: Maxter
2D: Maxter
inGame: Maxter
Reifen: Luis
Skripts: SFM, Bayn, Unknown
motorized
steerable
hirable
ESLimiter
operatingHours
extraLightSources
aiTractor
honk
moveAttacher
baleAttacher
Do you think this mod should be featured?
80.0%
Empfehlungsrate:
nach 16 Stimmen