Ursus Kroz 1 Mod for Farming Simulator 2013
1 Downloads today
1.398 Downloads total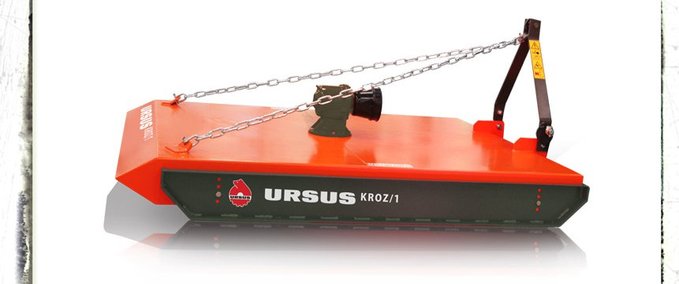 Ursus Kroz 1 v 1.0
Ursus Kroz/1

Der Ursus Kroz/1 besitzt 4 Messer,die Arbeitsbreite beträgt 1.8m.
Die gesamt breite beträgt 1,98m
Gewicht:ca 1t
Es wird Empfohlne Traktoren über 60 PS dür die Maschine zu benutzen

mfg Tls-Modding team
Funktionen:Mähen :P /
Animationen:Particle und drehende Messer
Es gibt 2 Versionen,der erste Link ist für den Patch 2.0

Der 2 Link ist für den Patch 1.4

pls keep the Orginal Link,thx.

checksum:
2e938e670448ff5177a7cad77260f446
Version:
1.0
multiplayer ready?
no
Author:
BigBenS by TLS
price in shop:
12600 LS
name in shop:
Ursus Kroz/1 Grasmulcher - Mäher
description in shop:
Der Ursus Kroz/1 besitzt 4 Messer,die Arbeitsbreite beträgt 1.8m.
Die gesamt breite beträgt 1,98m
Gewicht:ca 1t
Es wird Empfohle Traktoren über 60 PS dür die Maschine zu benutzen
Dieser Mäher kostet 5eur am TAG
mfg Tls-Modding team
http://tls-moddin
TLS-Modding Team
attachable
mower
animatedVehicle
foldable
GroundPartikelSystem
washable
Do you think this mod should be featured?
NaN%
Empfehlungsrate:
noch nicht genug Stimmen