FS19_Felsbrunn_Edit_By_MC
V 1.2.0 mod for Farming Simulator 19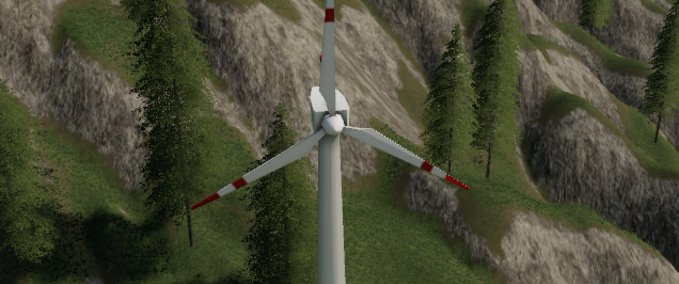 description
featured
For information: The factories are for now only sales points and not yet
intended for the production of goods, etc., because the factory script is still
not available.
For a rating I would be very
grateful.
Hello LS19 fans

Hereby I make my converted Felsbrunn all available. The farm I have put on a different terrain
and the stables of the animals are also housed in the farm. Also, I have some small things built in
which you have to explore yourself. The launch vehicles and takeoff fields are also changed. I hope you
like my processed Felsbrunn.Einige open spaces are also available.
I have done my best and the log is up on the bush01 which is a bug from Giants error-free
I do not exclude errors that were not apparent to me. If someone finds fault, please let me know.
I will try to change that.

The PDAMap is still hand-drawn in version 1.2 and will be replaced next time.

And now I wish you much fun with the Felsbrunn

MC / Jürgen
To have a small idea of the map, everyone can watch the 3 videos that can be found below videos.
I would be happy about comments and suggestions :-)
Version 1.1
Built-in objects and buildings as well as new open spaces: small shelter, washing area with vacuum cleaner dummy, zeppelin or airship, motor boat with sound and beat of mole 63, church with sound and bells, smaller various installations, vendingable halls of Vertex Dezign in 4 different sizes, buyable straw storage from Hasco for grass hay straw silage and woodchips as well as for grass hay and bales of straw all loose loose bulk material are again available, buyable cutting shelf of San Andreas, PDA newly adjusted, Telescop decoration installed, eagle with sound, kiosk stairs flag etc on the ruin built in, Dairy = milk and egg sales and agricultural trade = wheat, barley, oilseed rape,
Sunflowers, soybeans, corn, potatoes, sugar beet, sugarcane sale installed, ways a little redesigned (user request)
Version 1.2

Garden center (manure and manure sale), fuel production (soybeans, sunflowers and rapeseed sales), flour factory (wheat, barley, oats and corn sales), observation tower, WhiskyRum factory (sugar beets, sugarcane and corn sales) and sugar factory (sugar cane and sugar beet sale) installed. As well as many small and bigger changes in the terrain. Furthermore, signs, signposts and many small details are installed. The forest was also enlarged a bit.

Furthermore, I would like to thank Hasco quite sincerely for a correction of a trigger at the BGA, which was created by Giants. Thus, now the bales sell better at the BGA.
Credits:
Motorboat with Sound and Beat by Mole 63, Vertex Dezign Chairs, Hasco Stover, Hasco Cutter Shelving

I would like to sincerely thank everyone for the release of the objects.
Credits
Modell: 
Textur: 
Script:
Idee / Konzept: MC
Tester:
Sonstige: 
changes
12 Jan 19:41

Version 1.2.0

Gartencenter (Gülle und Mistverkauf), Kraftstoffproduktion (Sojabohnen, Sonnenblumen und Rapsverkauf), Mehlfabrik (Weizen , Gerste , Hafer und Maisverkauf) , Aussichtsturm , WhiskyRumFabrik (Zuckerrüben Zuckerrohr und Maisverkauf )und Zuckerfabrik ( Zuckerrohr und Zuckerrübenverkauf) eingebaut.Sowie viele kleine und größere veränderungen im Terrain. Desweiteren sind Hinweisschilder , Wegweiser und viele kleine Details eingebaut. Der Wald wurde auch etwas vergößert.

17 Dec 12:42

Version 1.1

Eingebaute Objekte und Gebäude sowie neue Freiflächen : kleiner Unterstand , Waschplatz mit Staubsaugerattrappe , Zeppelin oder Luftschiff , Motorboot mit Sound und Beat von Maulwurf 63 , Kirche mit Sound und Geläut , kleinere Diverse einbauten , Kaufbare Hallen von Vertex Dezign in 4 verschiedenen größen , Kaufbare Strohlager von Hasco für Gras Heu Stroh Silage und Woodchips sowie für Gras Heu und Strohballen die alles loses Schüttgut wieder ausgegeben werden , Kaufbares Schneidwerksregal von San Andreas , PDA neu angepasst , Telescop Deko eingebaut , Adler mit Sound ,Kiosk Treppe Fahne usw auf der Ruine eingebaut , Molkerei = Milch und Eierverkauf und Landhandel = Weizen , Gerste , Raps ,
Sonnenblumen , Sojabohnen , Mais , Kartoffeln , Zuckerrüben , Zuckerrohr verkauf eingebaut , Wege etwas umgestaltet ( Userwunsch )

Motorboot mit Sound und Beat von Maulwurf 63 , Kaufbare Hallen von Vertex Dezign , Strohlager von Hasco , Schneidwerksregal von San Andreas ,

06 Dec 05:25

Version 1.1.1Update

Verkaufstrigger beim Händler eingebaut
Kleinere Unebenheiten auf Freifläche entfernt
Waschplatz und einen kleinen Unterstand eingebaut
Gras auf ehemaligem Feld hinzugefügt
Lichtquelle entfernt
Position von Soundquelle etwas abgeändert
Leuchtturm eingebaut

03 Dec 16:16

Version 1.0
Files
Do you think this mod should be featured?
}