0 Downloads today
1,398 Downloads total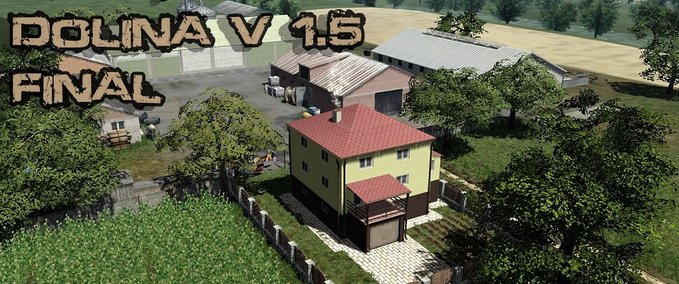 Kujawska Village v 1.5 FINAL
Welcome. I present to you Kujawska Valley v1.5. In this version has been changed pigsty. Now, pigs are alive (move), and you can buy them at the store.
I added a new silo for silage. The new version has been updated with mod lime and weight, which can weigh crops.
Map has been optimized to run faster.
Mods used on the map:
- pigs mod
- door at key
- water mod
- lime mod (required mod GuelleMistMod.zip)
- weight mod
On the map are:
- 1 large farm
- The village (church, shop, school, block, playground, etc)
- 3 sell point (port, mill, store)
- bga
- pigsty
- cows, sheep, chickens
- traffic, milk truck, pedestrians, plane, balloon
PLEASE KEEP THE ORYGINAL DOWNLOAD LINK!
NO EDIT WITHOUT MY PERMISSION!