Aquila - Yellow 13 (Ace Combat 4) Skin
V 2.0.0 - "Unlucky 13" Update mod for Avis Rapida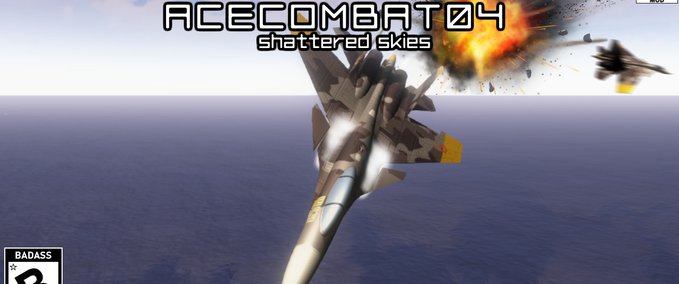 description
Includes:
The skin file itself for easy installation and use.
Read me:
For installation, follow the guide that is found in the game's Steam local files "modding resources" folder as it will provide you with the author's easy to understand instructions. The mod is created by me - Vimlad, and all I simply ask you to respect is that you don't try to do anything scummy a normal person wouldn't do - like trying to pass it as your own et cetera. You can however freely use it as a point of reference in case you intend to create your own mod, as it will spare you a lot of pain when trying to deteremine the proper positioning of many larger decals!
Credits:
Bandai Namco Entertainment, as well as Project Aces for providing us with the excellence of Ace Combat game for so many years. They obviously own Ace Combat - this mod is merely a fan homage to a great franchise and an awesome character.
The author of the game thegessoman for creating Avis Rapida, and for being a genuinelly nice person to know.
The internet for any reference in order to ensure the skin is as accurate as it could be done.
Most importantly, you for bothering to read as far - and therefore most likely going through the small effort needed to download this skin! Thank you!
Keep flying, aces! And feel free to use this skin as a more advanced guide in regards to placement of emblems and other liveries on your future skin projects!
"Who was it that shot me? See who's responsible for that shot." "It's a ribbon."
Credits
changes
27 Jul 02:11

Version 2.0.0 - "Unlucky 13" Update

Improved the texture work on the skin by solving an issue that made the engine area of the skin look incomplete. Generally, the quality of the skin is now on a level acceptable enough to easily make me conclude that any future update outside of potential graphical ports is unnecessary. Thus, mod support has now ceased. Thank you for your downloads and continued support, your downloads have filled me with pride. Thank you.
Empfehlungsrate
-/-
noch nicht genug Stimmen
Do you think this mod should be featured?
}