AutoCiv - 0 A.D. features enhancer
V 0.14.0 mod for 0 A.D.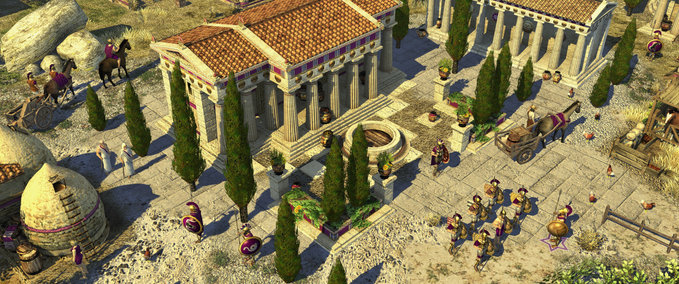 description
For a more detailed description and latest update possible see https://wildfiregames.com/forum/index.php?/topic/24649-autociv-mod-less-clicks-more-civs/
What is AutoCiv
This mod is an aggregation of features meant to enhance the 0 A.D. game experience. I usually implement these extra features as they come up with no general plan in mind.

Feature list
General

Hotkey viewer & editor: press F4 to open it
Player mute
Player reminder (show a written note when a certain player joins)
Link opener (opens URL links from the chat)
Lobby resize bars
Help command: type /help to see all available commands
Console with autocomplete (Ctrl + C + L)

Game setup

Auto-assign civilization with chat (only works if host has the mod)
Custom population limit
Custom starting resources
Custom map size
Map browser

In Game

Hotkeys for (see hotkeys with hotkey viewer)

Buildings
Buildings selection
Units selection
Formations (selected units)
Stances (selected units)
Auto-train (selected buildings)
Minimap expand

APM (actions per minute) with chart (disabled by default, change in user.cfg)
Current/Max gatherers status bar for your own fields (Tab or hover to view)
Snap to edges for buildings (backport for a23 https://code.wildfiregames.com/D2079)

Graphics

FXAA [Anti-aliasing] (unmark post-processing graphics to disable)
Chromatic aberration [lenses effect] (unmark post-processing graphics to disable)

Settings
Mod compatibility(s)
The mod is compatible with:
0 A.D 0.0.23b
0 A.D 24 svn (work in progress)
FGod (version 1.6.22)
Should work with all mods that don't have heavy code changes.
More stuff & goodies
For more info just read the whole thread where I post new features.
Questions & feedback
You don't understand how it works? Feeling confused? Just wanna comment? Ask and post.
Credits
changes
27 Jul 00:37

Version 0.14.0
Empfehlungsrate
-/-
noch nicht genug Stimmen
Do you think this mod should be featured?
}