Helios
V 1.0 mod for Holodance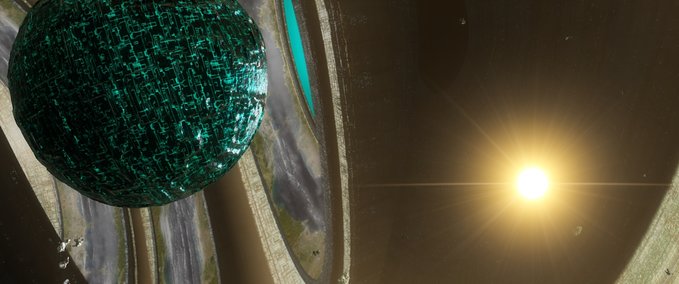 description
Standing on an outpost of a spaceship, facing the sun of a scientific halo-world. The mod's name is made of the words 'Helo' (ring) and 'Helios' (god of sun)
This 360° cubemap for Holodance/Zero Distraction area is a collage of Steam workshop items from the game Space Engineers: 'Tron Circuitry Moon DX11' https://steamcommunity.com/sharedfiles/filedetails/?id=576153444 and Skybox Dyson sphere (Star Wolves 2 The Civil War) https://steamcommunity.com/sharedfiles/filedetails/?id=440319553
The player's view is centered on the sun, which acts as the source of flying notes. Building up the hitcount, will make the view blaze up from the sun's light. The player faces Helios and reach farther into deep space.
It is adviced to use non-transparent target schemes on this map.
Credits

Empfehlungsrate
-/-
noch nicht genug Stimmen
Do you think this mod should be featured?
}