Lottingen
V 1.1.0 mod for Farming Simulator 19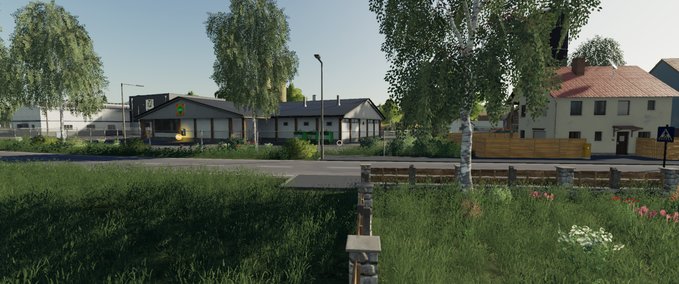 description
featured
Welcome to the Lottingen
Version (0.9.8.0)
Map Info:
Here you can build your own yard or the existing expand. For more space
Fields 1 and 2 are intended. There is room for productions on the W3, and opposite the mill.
The map contains:
- onions
- carrots
- clover
- rye
- Farm shop
- Sales outlets
- sawmill
- Weaving
- Gas station
Products:
- sugar (additional mod)
- flour (additional mod)
Note:
- There is no BGA aware, because everyone has their own taste, and now they are also placeable.
- Yes, Season Mod is running on the map
Planned:
I will continue to expand the map as soon as I can create pallets with GC. Planned are filling plant for milk in pitchers, cheese production, butter production, etc. For the
then the map is also enlarged.
To install:
The file must be unzipped, in it you will find 3 zip files (Map, and 2 productions)
have fun, your TuneWar
PS. the map has been tested and it is up and running. Should there be warnings just do not pay attention :-)
Credits
Modell: 
Textur: 
Script:
Idee / Konzept: TuneWar
Tester:
Sonstige: 
changes
27 Aug 12:56

Version 1.1.0

- Mehr Produktionen eingetragen. Produktionen findest du in Lottingen Addon Pack 2

24 Aug 16:28

Version 1.0.0

- Brot, Kleidung, Hinzugefügt.
- Benutze das Lottingen Addon 1 für die Produktionen

16 Aug 13:36

Version 0.9.9

- Gras Painting (Läuft jetzt)

14 Aug 12:08

Version 0.9.8
Files

Do you think this mod should be featured?