Manage the meeps
V 0.2.0 mod for Meeple Station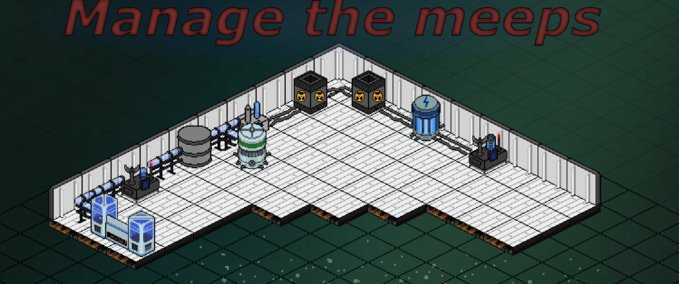 description
Additionnal construction:
Water tank: Simply holds a lot of water (10 000ml)
Water processor: Takes power(10kw),oxygen(3) and Dilithium(1) to make 80ml of waterevery 5 sec.
Water_Seller: Sells 10ml of water for 1Credit every 15sec. (consume 5kw/15sec).
Energy_Seller: Takes 25kw and generate 1credit every 15 sec.
Nuclear Reactor: consume 1 Cocilite and 10 ml of water to create 80kw every 5 sec.
TV : Just a furniture
Added Wired hull: A hull that is also a circuit.
Change from vanilla:
Fish tank: Now consume 20ml of water per food it create per tile.
Life support: Now consume twice as much energy and consume 1ml of water per 0.2 sec.
Battery cell : cost more to build and slowly loses energy (1 every 10 sec per battery cell).
Solar panel : increase cost to build substantially.
Credits
changes
27 Jul 01:30

Version 0.2.0

Added rotation on seller(water and energy),
Added wired hull (a hull that is also a circuit).
Added a TV (furniture)
Empfehlungsrate
-/-
noch nicht genug Stimmen
Do you think this mod should be featured?
}