RedBull Joyride 2017
V 1.0 mod for Descenders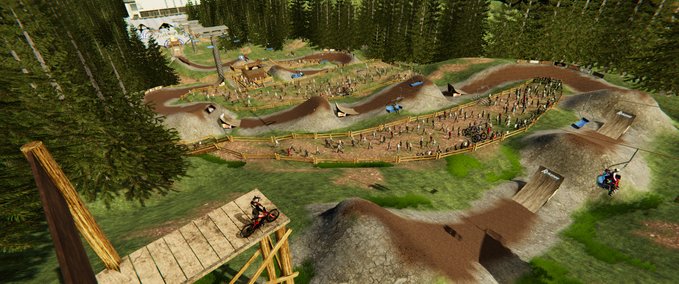 description
This is a Replica of the 2017 RedBull Joyride Track. a short Slopestyle Track with 12 jumps. I tryed to make the Map as realistic as possible with a Lift for Bikes and Riders and crowded Areas !! To give you the feeling of riding the Contest !!
Big Thanks to all the Testriders : Spe, Chevy, Ovanny, Dogtorque, Alvi
Also big thanks to Chevy for helping me with some Models for the Liftchairs and the start Drop !!
without all these lil Helpers i had never finished this Project !! <3 <3 <3
Credits

Empfehlungsrate
-/-
noch nicht genug Stimmen
Do you think this mod should be featured?
}