Starkiller - Experimental Jedi Armor
V 1.0 mod for VERTEX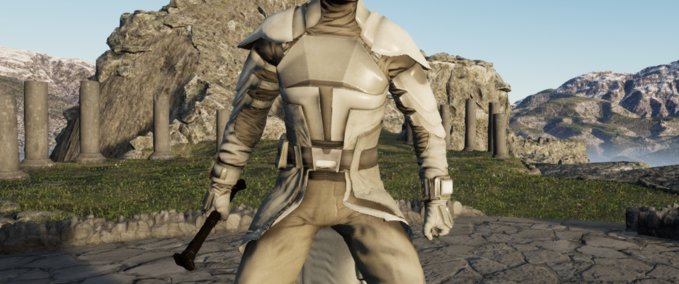 description
Starkiller - Experimental Jedi Armor
Version: 1.0
Author: Sareth
Date: Jan 28th, 2021
Features
This .pak adds two more Starkiller models to the list, this time the Experimental Jedi Armor featured in Star Wars: The Force Unleashed 2.
The models (helmeted and helmetless) contains several customization options including (31 total):
Head (3 total)
Helmet (2 total)
Physics/Cloth (3 total)
Cape
Primary and secondary leather bits
Body (23 total)
Various armor pieces
Various straps and their clasps
Boots, shirt, gloves, and detailing
Various belts and clasps, and pouch
Primary and secondary armor and leather pieces
Smaller details for you to appreciate and more!
Installation instructions
Extract the contents (single .pak file) provided within Starkiller-ExperimentalArmor.zip to your mod directory: <Vertex Installation Path>/MCS/UserCreatedContent
Known Bugs
This is my second release, so it has fewer bugs!
Currently, cloth physics sometimes clip into the mesh and can be a little unsightly.
Currently, there is no UI icon for these models (I ran out of time just before work! I'll push a hotfix later)
Credits
Model and materials: LucasArts/LucasFilm 2010
Skeletal Mesh: Vertex
Contact
If you observe any other bugs, have any questions or comments, feel free to contact me on Discord (Sareth) or leave a comment below. I am aware of the issues I posted above and will be working to fix them in the meantime. Please be kind and patient!
Credits
Empfehlungsrate
-/-
noch nicht genug Stimmen
Do you think this mod should be featured?
}