Sloped floor by Steffen30muc
V 1 mod for Farming Simulator 2011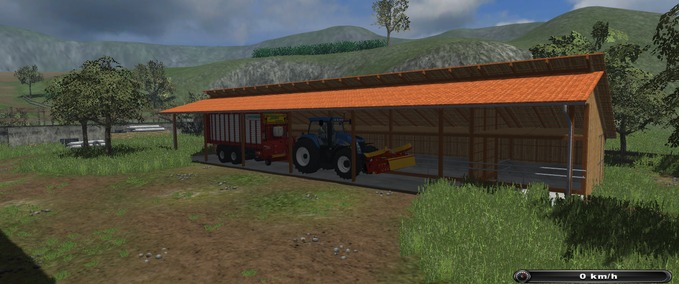 description
Hi

Hier habe ich einen schönen kleinen Trestmiststall zum einfügen über den GE in Eure Map.
Funktionen: Tore und Gatter zum öffnen. (Hierzu benötigt ihr den MapDoorTrigger http://www.modding-society.de/files/file/148-mapdoortrigger/)
Informationen:
Polycount: 7560
.zip größe: 7,59Mb

Der Mod darf auf jeder Map die veröffentlicht wird hochgeladen werden, aber bitte seid so fair und benennt den Modder in den Credits.
Support: http://www.eifok-team.de/forum/index.php?page=Thread&threadID=3498
Rechte:
Das Mod(-Paket) darf auch auf anderen Seiten zum DL angeboten werden, aber nur unter Verwendung des DL-LINK für alle anderen Seiten!
Das Mod(-Paket) darf ohne Zustimmung des Ur-Modders (zufinden auf eifok-team.de) nicht verändert und neu hochgeladen werden!

This Mod(-Pack) can be released on other Websites, but only by using the DL-LINK for other sites!
It is not allowed to edit this Mod(-Pack) and reupload it without the permission of the Modders. You can find the Modder at eifok-team.de.

Cette Mod(-Pack) peut libérer à vos Homepages mais seulement avec utiliser l'original lien de cette Mod!
Credits
Modell: Steffen30muc
Textur: Steffen30muc
Ingame: Steffen30muc
Empfehlungsrate
-/-
noch nicht genug Stimmen
Do you think this mod should be featured?