Userprofile of join

Member since 1 / 2012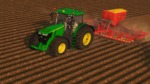 join
Punkte: 151
Level 6
Rank: n/a
First name: John Age & Gender: m City: baden-würtemberg Hobbies: Ls zocken und noch vieles mehr ;D Homepage no entry
About join
no entry
0 Downloads today
1,378 Downloads total
5 comments

User rating
4 said thanks
published

Sun, 08 Nov 2015 13:04:42 GMT

in category Maps & Buildings | Textures

Corn Texuren
Mod
This zip file contains two textures. One changes the appearance of the corn in the harvest stage, the other changes the appearance of harvested corn ie the ChoppedStraw texture. For the second you need...
0 Downloads today
2,706 Downloads total
11 comments

User rating
8 said thanks
published

Fri, 06 Nov 2015 20:25:23 GMT

in category Maps & Buildings | Textures

Corn textures
Object
Because in my area pretty much corn is threshed, I am most impressed. The corn textures in LS15 who I did not like so I have time for yourself what a texture designed specifically for the maize plant...
This user hasn't created any projects yet.