Buddhism Religion
V 1.0 mod for Old World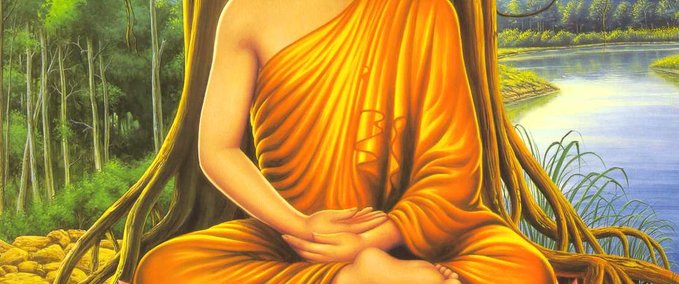 description
Buddhism is an Indian religion founded on the teachings of a mendicant and spiritual teacher called "the Buddha" ("the Awakened One", c. 5th to 4th century BCE). Early texts have the Buddha's family name as "Gautama". The details of Buddha's life are mentioned in many Early Buddhist Texts but are inconsistent, and his social background and life details are difficult to prove, the precise dates are uncertain.
The evidence of the early texts suggests that Siddharta Gautama was born in Lumbini and grew up in Kapilavastu, a town in the Ganges Plain, near the modern Nepal–India border, and that he spent his life in what is now modern Bihar and Uttar Pradesh. Some hagiographic legends state that his father was a king named Suddhodana, his mother was Queen Maya, and he was born in Lumbini. However, scholars such as Richard Gombrich consider this a dubious claim because a combination of evidence suggests he was born in the Shakya community, which was governed by a small oligarchy or republic-like council where there were no ranks but where seniority mattered instead. Some of the stories about Buddha, his life, his teachings, and claims about the society he grew up in may have been invented and interpolated at a later time into the Buddhist texts.
According to early texts such as the Pali Ariyapariyesanā-sutta and its Chinese parallel, Gautama was moved by the suffering (dukkha) of life and death, and its endless repetition due to rebirth. He thus set out on a quest to find liberation from suffering (also known as "nirvana"). Early texts and biographies state that Gautama first studied under two teachers of meditation, namely Alara Kalama and Uddaka Ramaputta, learning meditation and philosophy, particularly the meditative attainment of "the sphere of nothingness" from the former, and "the sphere of neither perception nor non-perception" from the latter.
Finding these teachings to be insufficient to attain his goal, he turned to the practice of severe asceticism, which included a strict fasting regime and various forms of breath control. This too fell short of attaining his goal, and then he turned to the meditative practice of dhyana. He famously sat in meditation under a Ficus religiosa tree now called the Bodhi Tree in the town of Bodh Gaya and attained "Awakening".
According to various early texts like the Mahāsaccaka-sutta, and the Samaññaphala Sutta, on awakening, the Buddha gained insight into the workings of karma and his former lives, as well as achieving the ending of the mental defilements, the ending of suffering, and the end of rebirth in saṃsāra. This event also brought certainty about the Middle Way as the right path of spiritual practice to end suffering. As a fully enlightened Buddha, he attracted followers and founded a Sangha. He spent the rest of his life teaching the Dharma he had discovered, and then died, achieving "final nirvana," at the age of 80 in Kushinagar, India.
Buddha's teachings were propagated by his followers, which in the last centuries of the 1st millennium BCE became various Buddhist schools of thought, each with its own basket of texts containing different interpretations and authentic teachings of the Buddha; these over time evolved into many traditions of which the more well known and widespread in the modern era are Theravada, Mahayana and Vajrayana Buddhism.
Credits

Empfehlungsrate
-/-
noch nicht genug Stimmen
Do you think this mod should be featured?
}