8 Downloads today
175,786 Downloads total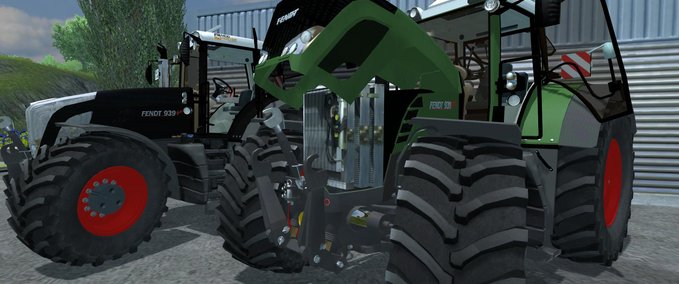 Fendt Vario 939 v 1.0 Beta von ModHoster Teamwerkstatt
Hallo Com. Um die Wartezeit auf die neue 900er Serie, die noch W.I.P. ist zu verkürzen, hat AGO seine beiden Modelle BlackBeauty und Standard Grün nun "fehlerfrei" und mit neuen Scripten in LS13 konvertiert.
Verbessert wurde..
Gewicht

Neue Scripte aus der 500-700 Serie

Verbesserte IC-Control

Kleinere i3D

Verstellbare IndoorCam via Maus

Neue Handbremse

Neuer 4x4 Antrieb

AdBlue und Ölwechsel wurden entfernt
Da wir noch den 2.0 Beta-Patch haben, kann es im MP noch zu Fehler kommen. Im SP ist die Log sauber.
An der Realisation waren beteiligt:
AGO SystemTech T.I.F: (Model und Animationen)
JD7530 T.I.F: ( Interieur und Chenilles Soucy Track ST 800)
Devilkw T.I.F: Scripte
meyer123, fin050808 M.T.W: TÜV & Qualitätssicherung
Knechti M.T.W: Manual, Sound, Motorsteuerung und Fahrverhalten
Credits für verbaute Scripte:
avenzio
Manuel Leithner (SFM-Modding)
Templaer
Ago-Systemtech @ TIF- http://forum.tractor-italia.net
Clod @ TIF-http://forum.tractor-italia.net
Tobias F.
Sven777b
JoXXer
Knagsted
zartask / Mr. F
Es ist verboten den Mod auf anderen Servern zum Upload zu bringen!!
FORBIDDEN TO MAKE UPLOAD ON OTHER SERVER, IF NOT OBSERVED THE CONDITIONS OF LICENSE. And 'FORBIDDEN TO DISTRIBUTE THE MOD SO DIFFERENT FROM THE ORIGINAL
FILE WITHOUT YOUR INSTALLER! FOR THE BEST COMPATIBILITY IN MULTIPLAYER GAMES PLEASE KEEP ORIGINAL DOWNLOAD LINK
Fendt Vario 939 v.1 LS13
 by Ago-Systemtech is licensed under a
Creative Commons Attribuzione - Non commerciale - Non opere derivate 3.0 Unported License
.
Based on a work at
forum.tractor-italia.net
.
Permissions beyond the scope of this license may be available at
http://forum.tractor- italia.net/index.php
.