Frog's Custom Crawler
V 1.0 mod for SnowRunner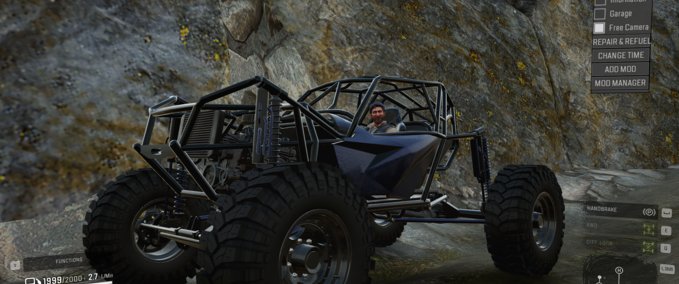 description
Frog's Custom Crawler #1

Built From Scratch By ME

Has 3 Transmission and Engine Options

Has 2 Suspension Options

Has Offroad Tires, Spiked Offroad Tires, and a Set of Mud Tires

Has a Full Range of Color Options

Currently a work in progress so this isnt the final product, feel free to comment some suggestions below (hate comments will be deleted)

If you like the truck be sure to give it a thumbs up.

Join My Discord For Stuff: https://discord.gg/7ZbeBSC

DO NOT USE MY ASSETS FOR ANYTHING AT ALL. I Can and will copyright claim it and you will be banned
DO NOT TWEAK MY MOD AT ALL!!! I worked very hard to make this vehicle the way it is and it is perfect changing it from its current specs is just not a thing you need to do, you dont like the the way it drives just dont drive it and unsubscribe....
Credits
images

Empfehlungsrate
-/-
noch nicht genug Stimmen
Do you think this mod should be featured?
}