Skid Steer
V 1.0 mod for Farming Simulator 2011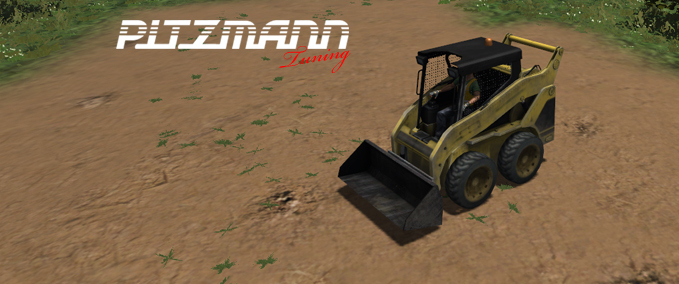 description
featured
from Skid Steer Demolition Company (Mulitplayerready)
even think I've set the skid steer loader from Demolition Company to bring in the Agricultural simulator, as the Bobcats can get so that you all have more or fewer errors, or not so beautiful.
The skid steer loader can use all the shovels, forks, etc. type of front loader attach /. Attention : This download is included the skid steer loader with no shovels, forks, etc.!
features:
dynamic exhaust fumes (Manuel Leithner / Modding SFM)
engine start (Templa) Please accept the work of modders and uses the original download link.


PLEASE RESPECT THE AUTHOR'S WORK AND KEEP THE ORIGINAL DOWNLOAD LINK !!!
Credits
Files
checksum:
4cd1e3dfff50b659e4590e72fa43ff7b
Version:
1.0
multiplayer ready?
no
Author:
Pitzmann Tuning
price in shop:
23000 LS
name in shop:
Kompaktlader
description in shop:
Hier ist der Kompaktlader aus Demolition Company. Man kann an diesem Fahrzeug alle Werkzeuge des Typs Frontlader benutzen.

Converted to LS11: Pitzmann Tuning

Do you think this mod should be featured?
}