Kuray
V 1.3.2 mod for Farming Simulator 17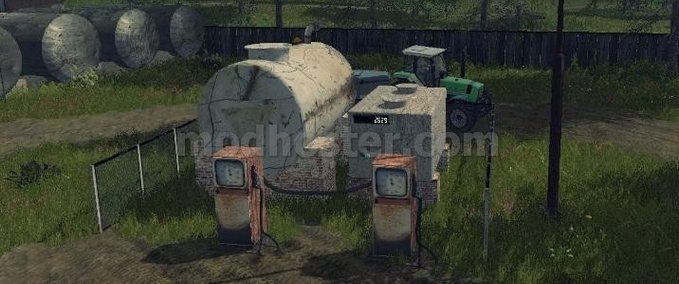 description
On the map there are all standard cultures, animals. There is a store of potatoes and beets, hay and straw, a warehouse of wood chips, a chipper and a sawmill that produces pallets, which you can sell at the railway station, as well as wood chips.
You are waited by high mountains, wide fields and long kilometers of a way.
Version 1.1
Added/changed:
- Changed the southern strip of the card. 14 box became a little smaller.
- Added ChoppedStraw map.
Fixed:
- Fixed the second silo.
- Fixed collision of some objects.
- Fixed displaying of posts departure times of trains.
Deleted:
- Removed the trigger store in the garden center.
Be sure to connect the 3 additional mod:
Kuray_FS17_mod.zip
Kuray_FS17_mod_kotteMilkBarrel.zip
Kuray_FS17_mod_Polonez_Caro_V2.zip
Credits
Sosison, Алексей Дорофеев, Ту4ка Коу
changes
04 Jun 12:13

Version 1.3.2

Added / modified v 1.3.2:
- Tablets
- Miscellaneous add-ons

Corrected:

- Miscellaneous fixes

A new game is not needed.

Added / modified v 1.3.1:
- Plate on the compost
- The weight of pallets is increased up to 2000l

29 May 14:07

Version 1.3

Added / modified:
- Fish farm, produces fresh fish on pallets
- Mill, produces flour on pallets
- Bakery, produces bread on pallets
- BGA produces digestate
- Production of compost
- Seed production
- Production of dry manure
- Production of dry and liquid fertilizers, fuel from digestate
- Sale of pallets at railway station and quay
- Boards are now sold as a separate product
- Bearded beet and potato warehouse moved
- Added another large garage on the base
- Warehouses of seeds and fertilizers (dry and liquid)
- Greenhouses producing vegetables on pallets
- Plates indicating the necessary raw materials
- Animated Animals
- Gates on the base open manually
- All gates and doors can be opened from machinery
- Sale of fuel at a gas station
- Near the barn you can drain any liquid
- Many small additions and changes

Corrected:
- Fixed collision on animal feeders
- Fixed tree crowns
- Many small fixes

ATTENTION!!!

Remove the additional mod to the map Kuray_FS17_mod.zip, it is no longer needed.
All other mods that come with the card, it is desirable to connect.

For a comfortable game, I recommend starting a new game. But if you want to continue on the old save, then fulfill the following requirements:
1. Drive out all the equipment from the garages at the elevator.
2. Empty the warehouses with chips and potatoes (they will become empty when upgraded)

20 Apr 20:59

Version 1.2

- Reduced dirt splashes
- Added lighting for the dark time of day.
- Cables LEP is now not terrible.
- For some gardens you can now drop in and plant crops.
- In the sawmill and in the forest, convenient storage for logs is installed.
- Added the point "Compost", the sale of liquid and solid manure.
- Added a sawmill icon on the front.
- The warehouse of cultures is a little altered.
- Replaced flickering towers of storage.

Corrected:
- Fixed silo pits, now you can get silage from them all.
- Fixed landing of the forest.
- Fixed animals, now do not hang when eating.

Deleted:
- The collision was removed from the bushes around 14 fields.

08 Apr 00:35

Version 1.1
Do you think this mod should be featured?
}