No Collision Camera
V 2.4 mod for SnowRunner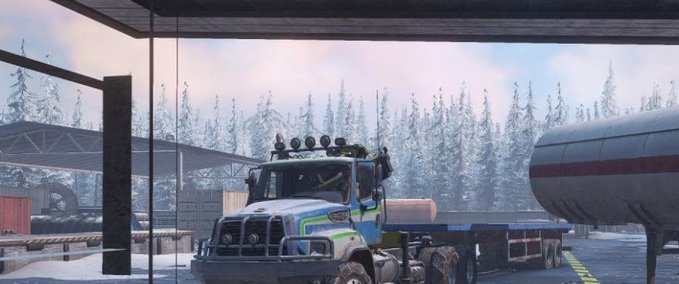 description
Update for version 13.1.
The number of files has changed.
This mod allows the game camera to pass through objects.
After installing the mod, when driving over bridges or near buildings, the camera will not jump in different directions.
The changes affected 1,441 game objects.
Starting with version 8.0 of the game, improved wheel grip on concrete and rocky surfaces has been added.
There are 2 versions in the archive:
No_collision_camera_default_wheel_grip - standard wheel grip on concrete and rocky surfaces;
· No_collision_camera_improved_wheel_grip - improved wheel grip on concrete and rocky surfaces.
Choose only one folder that you need.
MANUAL INSTALLATION ONLY!
Installation procedure:
1. Download this mod.
2. Go to the folder with the installed game .. \ SnowRunner \ en_us \ preload \ paks \ client \
3. Close the game and save the original "initial.pak" file!
4. Open the initial.pak file through the WinRAR archiver.
5. Copy the contents of the mod archive ([media] folder) into the initial.pak archive with replacement.
P.S. Camera collision is removed only for stationary objects located on the map. The camera collision with the vehicle is left by default.
Credits
Modell: DisPlayBoy
Textur: DisPlayBoy
Script: DisPlayBoy
Idee / Konzept: DisPlayBoy
Tester: DisPlayBoy
Sonstige: DisPlayBoy

Empfehlungsrate
-/-
noch nicht genug Stimmen
Do you think this mod should be featured?
}