Shopping Street By Yaky
V mod for Skater XL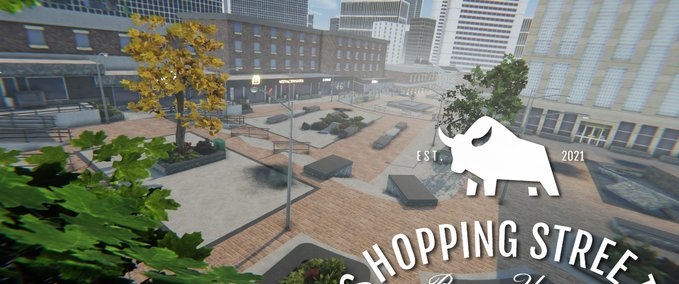 description
Hey guys, I'm finally re-releasing Yak Street, under a different name, Shopping Street!
It was about time I got around to updating this one, as so many of you have requested it!
Shopping Street is a street map set on a bustling city shopping street. Plenty of stairs, ledges and rails!
Whats Different?
- New Obstales (Way more fun to skate)
- Better Performance
- Removed annoying city and water sounds
- Actual glass reflections
-Brand new Grind Splines (way less glitchy annoying bugs)
- New and Imporved Lighting
- New and Improved Textures and Materials
- New Foliage
If you are feeling generous, heres my paypal to help me build a better PC, currently working on such a Potato PC!
PayPal - https://paypal.me/pools/c/8c7g4Ok0W6
Thanks for all the support and kind words over the last few months, cant wait to release all that I have been working on!
Happy New Year Everyone!
Credits
Files

Empfehlungsrate
-/-
noch nicht genug Stimmen
Do you think this mod should be featured?
}