USSR_Military_base (OPERATION PANCAKE) !WIP!
V 1.0 mod for Insurgency: Sandstorm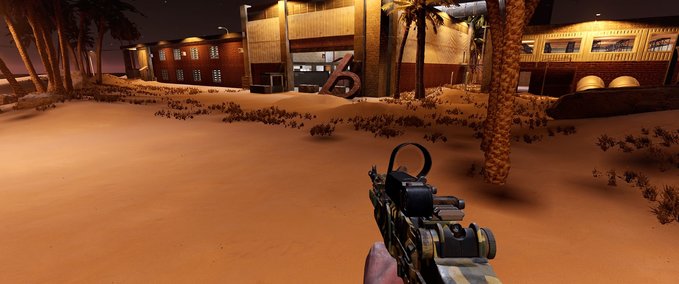 description
Big return with many of improvements!
Abandoned soviet military base (35% done)
CHECK MAP ON OUR CLAN SERVER- [PRS]26 109.173.131.231:27100
ModDownloadTravelTo=Project_Pancake?Scenario=Test_TDM

Most of mods not working perfect on Linux server. As far i know NWI still trying to resolve that problem. At the moment please use wineHQ.
Below you can find link to script for Linux.
https://github.com/Lyamc/-Lyam-Sandstorm-Server-Scripts

Know issues:
-some visual bugs
-pls report any problems with map.

What will be add:
-new buildings
-new game functions
-full working shooting range
-more.
Credits

Empfehlungsrate
-/-
noch nicht genug Stimmen
Do you think this mod should be featured?
}