Village Maksimovka
V 1.2 mod for Farming Simulator 15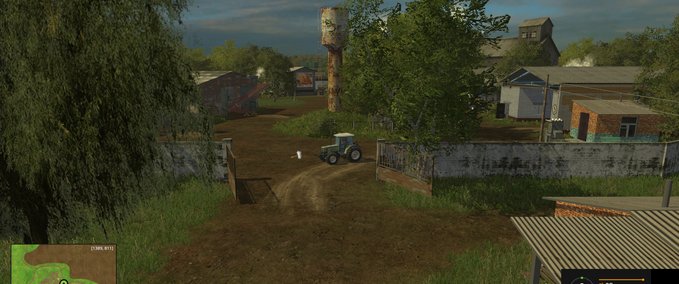 description
Prezentující svou pozornost na kartu Nádherné pod názvem
- Obec Maksimovka V 1.2 Fullsize per
Farming Simulator 2015.Velmi krásný a realistický po et? Karta.
Bolshoy kolhoz.Bolshoe polí na vkus jakékoliv.
Realistichnaya ekonomika.Trudnoprohodimye dorogi.
Optimizirovana per pomalé po? ITA? S.
Kultura: Standard + Slune nice.Zví ata:? Kravy, Slepice, ovce, prasata, telata a Husy.
Dop.missii:? Písek, št rk, concrete, cement, d evo, Prkna, mouka a pe ivo, skleníky.Koupit pole.Autor: Gargi
Seznam zm nv ver.1.2.5 Plná velikost?:
1.Dobavlena nová kultura - slune nice?.
2.Optimizatsiya ke zlepšení produktivity a zvýšení FPS na po? ITA? I.
3. nyni v obchodech kupovat "Bran".
4.Ispravleny cena per prodej písku, Silaz, Slama Travy.
5. V e Karie? Odstran? Ny vodopád, most Rózsi? S a druhý jeden.Chyba 6.Ispravleny.
7.Dobavleny prodejních míst pevných hnojiv.
8.Ispravlen chyba koupí pole.
9.Vozle Každá vodárenská v? Ž m? Že být vypln? Np? Ív? S? a vody v nádrži.
10.Teper na každé? Erpací stanici si m? Zete zakoupit zem? D? Lských product? na místo ur? ENI (semena, hnojiva) .a etc ...
 

Please protect the original dow

 

nload link

 
Credits
Gargi and Gelik666
Empfehlungsrate
-/-
noch nicht genug Stimmen
Do you think this mod should be featured?