Volvo C303 / Tgb - 11
V 1.0.0 mod for SnowRunner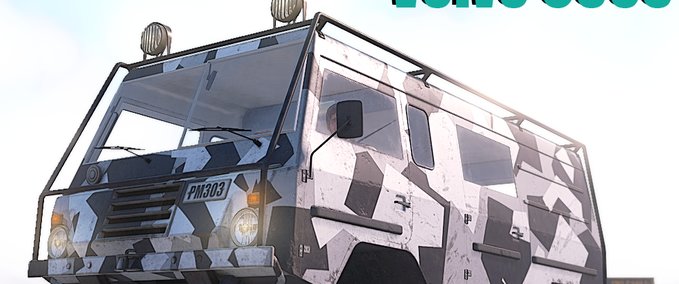 description
Support me by donating via this link.
Donations are highly appreciated and will help me improve as a 3D artist/game developer.
My mods will remain free, this is just a way for you to support my work and encourage me to keep pushing through the difficulties that this type of work can bring.
Volvo C303 / Tgb-11
Built on a robust chassis with portal axles, it is a popular choice for anyone that wants to carry people or light cargo across rough terrain. Used by both civilians and the Swedish military, it got the reputation of being an exceptionally capable off road vehicle. It was even used in rally racing, where it won in its class in 1983.
In the modern day, it is both a collectable vehicle and a solid choice for an off road vehicle.
Variants:
C303 / Tgb - 11: 4x4 van body variant.
C304 / Tgb - 13: 6x6 van body variant.
C306 / Tgb - 20 6x6 variant with modular frame add-ons.
Additional Content:
If you find issues with the mod, or wish to see more add-on options added, please write it in the comments!
The C304 and C306 variants are in development.
Credits:
3D Model and Textures - Made by Poghrim (MrExcuses on the official SnowRunner Discord) from scratch.
Game integration: - Poghrim.
Extra credits:
CanuckRunner - Beta tester and polished the description of the truck and addons.
Gumides - Beta tester.
Tazmanyak - Beta tester.
Gizmulya - Beta tester.
Known Issues:
The icons for the vehicle on the map are playing silly buggers with me :(
Credits
changes
15 Oct 17:14

Version 1.0.0

- First public release.

Empfehlungsrate
-/-
noch nicht genug Stimmen
Do you think this mod should be featured?
}