Volvo Truck Package v1.0 - Spintires: MudRunner
V 1.0 mod for Spintires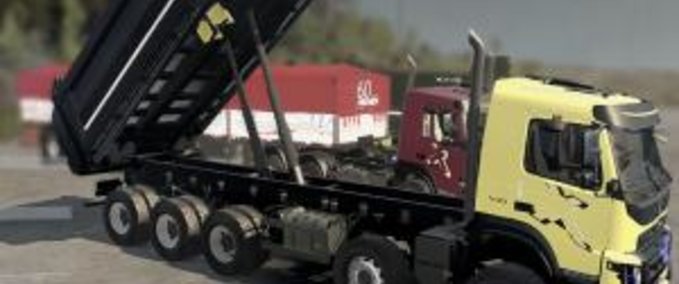 description
Finishing the mod from Flax .
Files for revision are taken from under the video.
Many minor fixes. The cargo is finished, the glasses are wiped, the driver is adjusted. Trailers are prescribed.
Contains 3 Volvo trucks: 
10×10 has 4 of its add-ons + 3 standard
8×8 has 3 of its add-ons + 3 standard
6×6 has 8 of its add-ons + 5 standard ones
Credits
Modell: Nicklegosta
Textur: Nicklegosta
Script: Nicklegosta
Idee / Konzept: Nicklegosta
Tester: Nicklegosta
Sonstige: Nicklegosta
Files
Empfehlungsrate
-/-
noch nicht genug Stimmen
Do you think this mod should be featured?
}