Agrifac Condor
V 1.1 mod for Farming Simulator 2013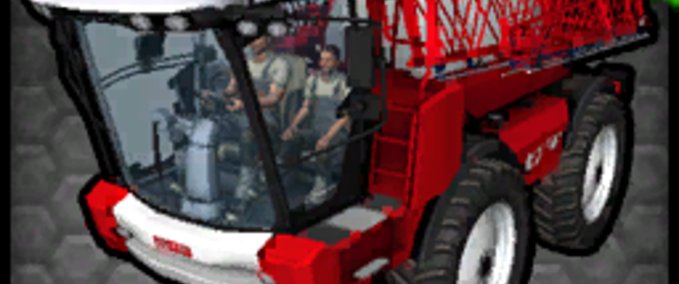 description
featured
Sanderrr said,
Because there Were not any self-propelled sprayers, we wanted to create our own sprayer.
Thats why we made this Agrifac Condor. the original model is made by giants and this edit is made by our self.
Some Facts of the Agrifac Condor
4200l tank
7L / Second
200hp motor
$ 265,000 In-game
$ 275 daily cost
Used scripts
- Lighting V3.1
- ESLimiter
- DrivingParticleSystem
- LowFuelIndicator
- All-wheel V4
- Passenger Mod
- Indoor sounds
- Speed lever animation
- Interactive Control
- Interactive Backup Cam
Credits
Credits:
Original Model (Amazone Pantera): GIANTS Software
Model edit: Sanderrr
Texture edit: Sanderrr
Ingame: Sanderrr, JelmarVZ
changes
28 May 12:24

Version 1.1

Problem key conflict solved

28 May 11:23

Version 1.0

i just forgot an link
Files
checksum:
d0cfef19aa14d576e075b17601648815
Version:
1.1
multiplayer ready?
yes
Author:
GIANTS, FS-C Modteam
price in shop:
265000 LS
name in shop:
Agrifac Condor
description in shop:
The Condor means you are optimally prepared to meet any plant
protection challenge. State-of-the-art technology and management
systems are brought together in this self-propelled sprayer. They
constitute the Condor concept for large farms ans contractors
and are an important part of intelligent plant production.

Sanderrr and JelmarVZ - FS-C Modteam
www.FS-C.nl
Do you think this mod should be featured?
}