Bjornfell
V 1.1.0 mod for Foundation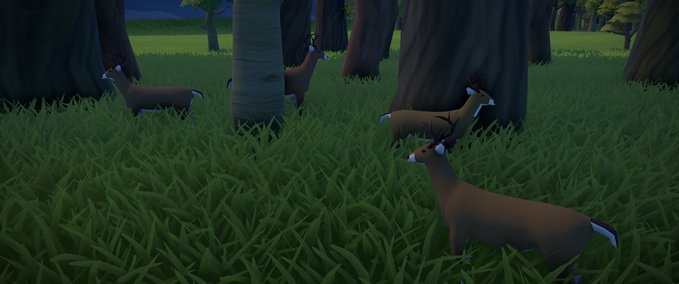 description
Your people's wanderings have brought them to a fertile land bounded by steep-sided fells. In the towering forests lurk wild game which your people hunt for food.
In Bjornfell, berries have been replaced by wild game: bear, deer and pheasant. The bear live in the forest and once hunted, will not return. The deer and pheasant will replenish after hunting, the deer in the forest and the pheasants in the meadows. Farms and buildings will destroy their habitat and stop them from respawning. If you want to keep hunting, make sure to preserve some forests for deer and meadows for pheasants.
The Hunter's Hut becomes available from the beginning of the game and can be used to hunt wild animals or boar. The hunting zone has been removed and hunters will roam the whole map looking for food.
Place Bjornfell last in your mod list to make sure that it overrides any previous mods that affect berries.
I recommend using the Terrain mod to allow access to the tops of some of the fells.
Credits
changes
12 Dec 18:44

Version 1.1.0

First release.

Empfehlungsrate
-/-
noch nicht genug Stimmen
Do you think this mod should be featured?
}