Building Mod Pack
V 1.71beta mod for OpenXcom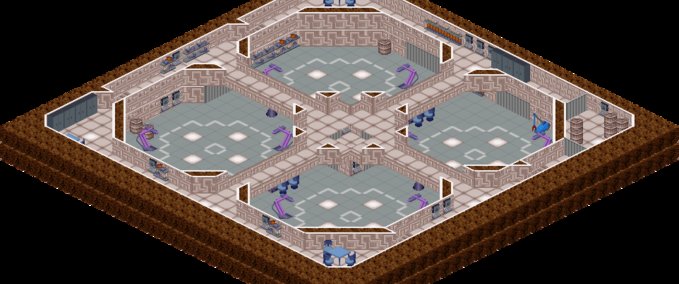 description
Please like and subscribe for new release!
READ THE CHANGELOG ON DOWNLOAD!
- Upgraded, Deployed and Large versions:
General Store (thanks for: Dioxine)
Living Quarters (thanks for: Dioxine)
Workshop (with hangar capacity)
Laboratory
Hangar (Large Hangar, 3x3 size building!)
Interogration Lab (Beta!)

- Upgraded and Deployed versions:
Training Room
Psionic Laboratory

- Deployed versions:
Alien Containment
Small Radar System
Large Radar System
Missile Defences
Hyper-wave Decoder
Laser Defences
Plasma Defences
Fusion Ball Defences
Mind Shield
Grav Shield
Future Plans:
- Recruitment Office (done: https://openxcom.mod.io/recruitment-office )
- Combined buildings:
Living room+General Store+Hangar+radar+Access Lift(??) for fast new build base building.
Mind Shield+Gravity Shield+Hyperweave Decoder+Access Lift(??) or Plasma Defense
Training and Medical Station (Upgraded Building, 1x1)
Training, Medical Station, Psionic Laboratory+ Living room (Large Building, 2x2)
Please give me feedback! If you have question or find bug, contact me:
Discord: Biggieboy#6037
Openxcom forum: http://openxcom.org/forum/index.php/topic,6272
Many thanx for:
Meridian, Yankes, SupSuper, Dioxine, Warboy, The Reaver of Darkness, Juno, Solarius Scorch, ohartenstein23
Credits
changes
27 Jul 09:48

Version 1.71beta

bugfix

Empfehlungsrate
-/-
noch nicht genug Stimmen
Do you think this mod should be featured?
}