Conveyor Belt - Updated
V 1.0.1 mod for ECO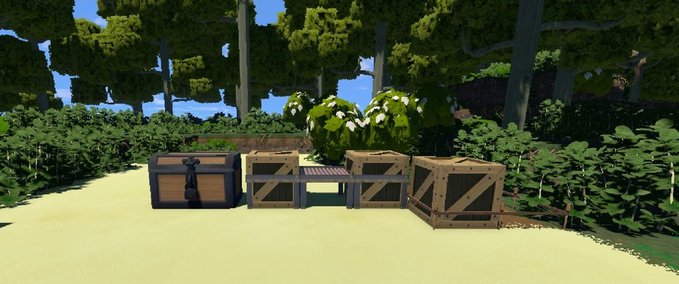 description
Conveyor Belt - Updated
This is an updated version of MisterAlex's mod, updated for Eco v0.9.2.0.

Full credit to the creator, I did not make any of the assets or textures or most of the code. All I did was tweak the code and update it.
I also decompiled the unity3d file to fix the icon, since it was bugged as well, and have included the project files in this repo for ease of updating in the future if I let it fall by the wayside.
Description
This mod adds a new item craftable in the Assembly Line: the Conveyor Belt!
It will automatically extract from inventories and stockpiles and feed the items along a chain of conveyor belts into whatever inventory or stockpile is at the other end.

The animation is not smooth, although the models look very nice.
Installation
Download from eco.mod.io
Extract into Eco/Mods folder
Run the game
Credits
MisterAl3x (Original creator)
Elec0 (Updater)
Keishee
Credits
changes
28 Jan 10:31

Version 1.0.1

Updated for Eco 0.9.2.0
images
Empfehlungsrate
-/-
noch nicht genug Stimmen
Do you think this mod should be featured?
}