The Island
V 2 mit DLC2 BGA by BadenBauer mod for Farming Simulator 2011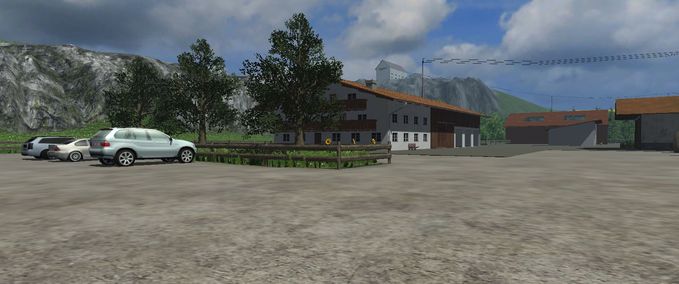 description
Das ist die Insel diesesmal mit DLC2 BGA. Es ist eine Landschaft die frei aus meiner Fantasie entstanden ist. Es sind zahlreiche Felder und Wiesen vorhanden. Sie reichen von großen bis zu kleinen, somit sollte für jeden etwas dabei sein.
Auf der Insel wurde ein Flugplatz und ein Hafen angelegt um die Produkte auf das Festland zu transportieren. Im Hafen ist zusätzlich ein Heizkraftwerk angesiedelt wo man seine Ballen verkaufen kann.Den überschüssigen Mist und die Gülle
kann  man am Gartencenter verkaufen.

Achtung! Für diese Map wird das DLC2 Pack benötigt.

Eine Version ohne DLC2 gibt es unter folgendem Link:

http://www.modhoster.de/mods/die-insel


Abladestellen sind:

Mühle:

-Weizen
-Gerste
-Raps
-Sonnenblumen

Zuckerfabrik:

-Zuckerrüben

Raiffeisen:

-Kartoffeln
-Sonnenblumen
-Körnermais

Brauerei:

-Weizen
-Gerste

Gartencenter:

-Mist
-Gülle

Billinger:

-Sonnenblumen
-Körnermais
-Kartoffeln



Die Map ist für den Sugarbeetmod den ihr hier findet,

http://www.modhoster.de/mods/sugarbeet-mod

geeignet.



Ich bedanke mich bei allen Moddern deren Objekte ich verbaut habe.

Für die Sonnenblumen kann dieser Drescher verwendet werden.

http://www.modhoster.de/mods/claas-lexion-770tt--3


Um die Kartoffeln und Rüben zu ernten empfehle ich diesen Rodder:

http://www.modhoster.de/mods/ploeger-2000-roder


Und zur besseren Übersicht der Früchte empfehle ich einen PDA Mod zu verwenden, dieser hat bei mir gut funktioniert.

http://www.modhoster.de/mods/pdamod-workersandmultifruit


Die heruntergeladene Zip Datei muss entpackt werden und die vier Dateien in den Modordner kopiert werden.


Für die BGA werden die Scripte,



Für die BGA-Waage der MapWeightstationMod vom Eifok Team benötigt, zu finden unter:

http://www.eifok-team.de/forum/index.php?page=DatabaseItem&id=56

Für das Tore am Haus und an der BGA wird der Tortrigger benötigt.

http://ls-galaxy.de/index.php?page=DatabaseItem&id=938

Um das Tor zu öffne, in die nähe laufen und die Taste "O" drücken.


Diese Dateien ebenfals in den Modordner kopieren.


Es ist nicht gestattet eine veränderte Version zum download zu stellen.

Die Map darf nur unter Verwendung des original download-Link auch auf anderen Seiten angeboten werden.


The mod may be published on other sites as long as the ORIGINAL LINK will be used!


Le mod peut être publié sur d'autres sites aussi longtemps que le lien original sera utilisé!


O mod pode ser publicado em outros sites, desde que o link original será usado!


Mod mog? by? publikowane na innych stronach tak d?ugo, jak oryginalny link b?dzie u?ywany!


A mod tehet?k közzé más oldalakon, amíg az eredeti link fogja használni!


Und nun viel Spaß auf dieser Map wünscht BadenBauer.
Credits
Map: BadenBauer
3dBäume: Turk041
Hof: acert
Flugplatzfeuerwehr: Hannes313 und TheSercretLife
Heizkraftwerk: BulldozerXL
Bauernhaus und Mühle: Janhenrik
Straßen: Fatian
BGA Tor: Desperados93
BGA Waage: Eifok-Team
Güllegrube,Windräder und Misthaufen: Manuel
Parkbank und Haltestelle: Börndi
Grüne Brücke und Straßenpfosten: pfreek
Solarpark: Flydoc
Bogenbrücke: blackburner



changes
15 Sep 19:29

Version 2 mit DLC2 BGA by BadenBauer
Files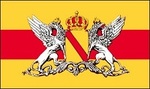 Do you think this mod should be featured?
V 2 mit DLC2 BGA by BadenBauer
}