Selfmade Weight
V 1.0 mod for Farming Simulator 15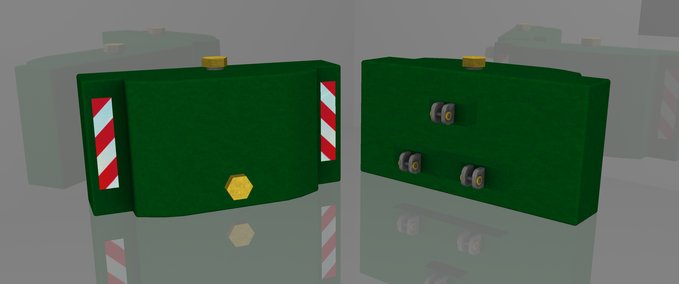 description
Hello Com,
I'd like to introduce you today my homemade weights,
the range of applications that I have planned for the weights is the silage Mountain / Silo's because it would not get street legal according to the Highway Code because of the size. However, it can also be taken as a transport container for water.
In this Pack 2 weights are included,
the empty weights are 1497 (without additional weight) / 2139 kg (with additional weight) and can be filled with water.
The filling volume is 1875L and will also serve as an additional ballast.
The mod is not washable.
Multiplayer has not been tested, but should work without problems.
If you encounter problems with the mod, which I do not go out, please let me add a comment then I'm going to take care of as soon as possible about it.
I wish all the customers to request a lot of fun with the mod
Credits
Model: EngeldesHasses
Textur: EngeldesHasses
Ingame: EngeldesHasses
Do you think this mod should be featured?
}