High-Rack-Mod 9.0.x
V 1.0.0 mod for ECO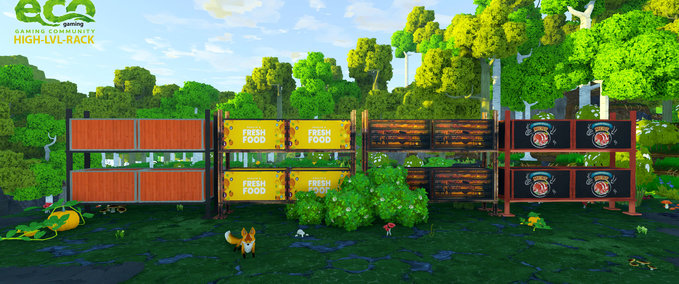 description
This Mod stores more Objects & Items and now, for better overview, there are different Skins.

You can craft all Racks in the Anvil, no Commands needed! You can place the Racks Indoor & Outdoor!
You can vote for new Skins and more on Discord in the #mod-talk Channel!
Discord: https://discord.gg/ps9fkTbAYv
Support us if you like the Mod & want to see more Updates: https://www.paypal.com/donate/?hosted_button_id=FNSNJWETY26V8 Thank you! #

Admin Commands:
/give HighReckRustItem
/give HighReckFreshFoodItem
/give HighReckMeatItem
/give HighReckVanillaItem
Credits
changes
03 Jan 04:01

Version 1.0.0

# 1.0 added

Empfehlungsrate
-/-
noch nicht genug Stimmen
Do you think this mod should be featured?
}