Industrial Elevator
V 1.0.1 mod for ECO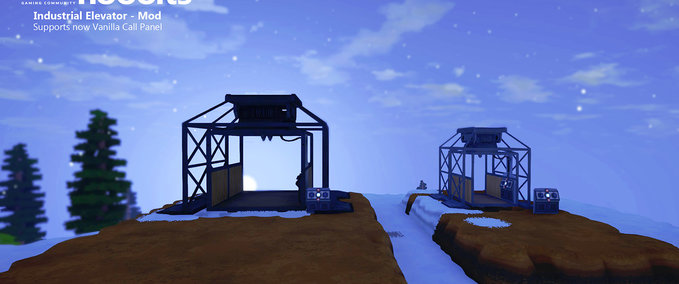 description
A bigger Elevator then the Vanilla one, so your car fit's on it. You can use it with the vanilla Call-Panel now. You will need at least 4x5 Hole for this monster.
Future:
-Recipe Name: Industrial Elevator
-Supports now the Vanilla Call-Panel
-The Industrial Elevator is a bit darker color than original. (Also can vote on that.)
-Size from 4x5 Blocks
Admin Commands:
/give IndustrialElevator
Please take a minute to leave a Feedback and make a Review to keep this Work alive.
Also contact us on our EcoHobbits Discord Server (You can find it on our Website) or Contact us in the Eco Discord Server
Name: BeeFTM
ID: BeeFTM#7735
Credits
changes
21 Nov 16:01

Version 1.0.1

# 1.0.1
- Fixed - Button didn' reset to actual State after pressed
- Added - Vanilla Call-Panel Support

# 1.0
- Upgraded to 9.0.X
images

Empfehlungsrate
-/-
noch nicht genug Stimmen
Do you think this mod should be featured?
}