International
V mod for Insurgency: Sandstorm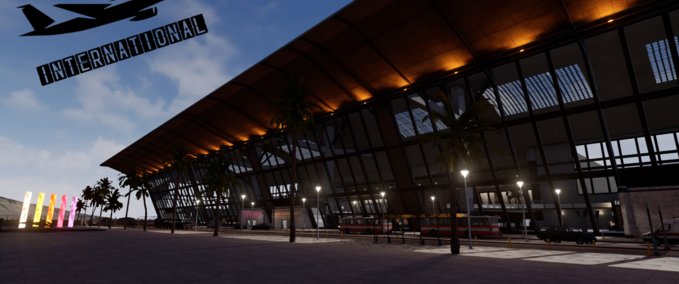 description
Shaar International Airport is a budding gateway into a hidden gem of the Middle East. Situated in the breathtaking mountains of the Erbyl Provence, where tranquility and excitement meet with modern design.
Shaar International Airport will offer you a premium and luxurious experience, whether you're jetting off or settling down. Take a stroll around our alluring bazaar, stop for a ritzy cocktail at our Hidden Oasis bar or relax until your journey begins at our premium lounges.
We welcome you all to check out Shaar International Airport as Phase One of the construction is now complete and we cannot wait to see you. In the meantime, please excuse our noise as we continue with Phase Two and will be opening a brand new gate to brand new destinations in the near future.
Welcome to Paradise.
- Developers Notes -
Hey all and thanks for checking out my submission for the 2020 Mapping Contest. This was my first proper attempt at making a complete level for a game and has been a massive learning experience. As a solo dev it was definitely a challenge to bring this design to life and I have learned a great deal about time management, the level design pipeline, design for an FPS game and the UE4 Editor. It has also been an immensely enjoyable experience and only furthered my aspiration of working in the games industry.
I have many other features and game modes planned for the map which I unfortunately wasn't able to have ready for release but I hope to complete these the future.
Finally, thank you for checking out my map please leave any feedback you may have, it will be greatly appreciated!
Credits
Files
Empfehlungsrate
-/-
noch nicht genug Stimmen
Do you think this mod should be featured?
}