Kirovets K5 2020
V 1.0 mod for Farming Simulator 19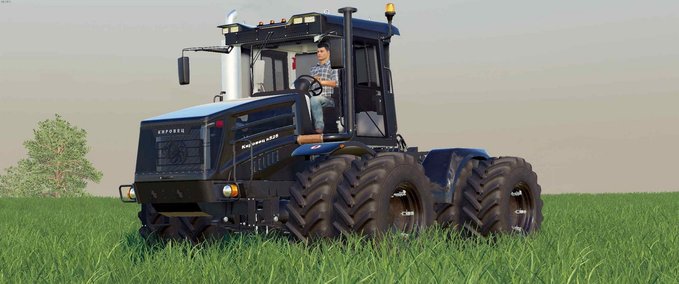 description
Kirovets K5 is a new general purpose agricultural tractor of the 5th traction class, all-wheel drive, articulated frame. The universal farm tractor is the most efficient for farms with arable land from 500 hectares to 2000 hectares.
Year of issue: 2020
Manufacturer: JSC "Petersburg Tractor Plant"
Power:
250 hp, YaMZ-53645
Weight:
11,000 ... 14,500 kg
category III, lifting capacity 8100 kg
Transmission:
Automated transmission T5 with control system KOMANDPOST-2
Suspension:
front axle is sprung, rear axle is rigidly fixed
This modification has all kinds of standard animation of devices, doors, curtains, wiper. The choice of the color of the body kit and interior. Spark wheels, minimal interactive (works with the SimpleIC mod), GPS is registered, a receiver on the roof and a monitor in the cabin appear), (works with the default GPS mod). Animated hinge.
Credits
Cheb_mods, ROMAKIN
Empfehlungsrate
-/-
noch nicht genug Stimmen
Do you think this mod should be featured?
}