Lamborghini Premium 950 of Ago-Systemtechnik an...
V 1.1 fixed Version mod for Farming Simulator 2011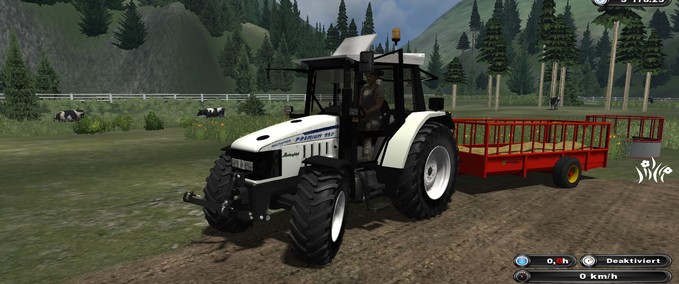 description
featured
We would like to introduce you to another project from the corporation between the AGO and Systemtech ModHoster team workshop. AGO Systemtech had a smaller middle class tug of Lamborghini on the plate, also in 1:1 scale. He is in no way inferior to its larger peers, and also has many features and details that you have already learned to appreciate from the SDF Group ago.

The group "SAME DEUTZ-FAHR '(SDF) Group is represented on the world market with four brands: SAME, DEUTZ-FAHR, LAMBORGHINI and HURLIMANN.

Each brand retains a distinct identity and appeal to their own historical and technical background. Thus, the group is able to provide a comprehensive range of highly specialized solutions to provide and meet the diverse expectations of customers for reliability, performance, comfort and targeted specialization.

Here's the "Lamborghini Premium 950"

Basic information:

Category: Tractors
Subcategory: Standard Tractors
Brand: Lamborghini
Type: PREMIUM 950 DT
Year: 2001
PS: 95
Operating hours: 3781

Version V1.0: All animations and functions can be controlled from the cab of an IC-Controlle. e.g. Engine start / stop, doors, windows, roof hatch, cabin lights, wipers, 4x4, warning light, turn signals, rear PTO, light, sun visor, etc.

Full animated cockpit

Help window on the "F2" (only visible in the cabin)

Original sound-In-/Outdoor

-In-/Outdoorsound Responds to doors, windows and roof hatch

-Adjustable indoor camera (press 6,7,8,9)

Physical-cam driver seat with noise bumps

Wipers

Washable All-

Gas limiter (press "Insert", "remove" and)

-4x4 (MP ready)

-DLBA (air brakes)

Dynamic-plume

Tire tracks

-Adjustable tow hook (key KP_7 / 8)

-Etc.

The downloaded. Zip archive .. must be "not" unpacked!


Was tested on the two standard solutions. There, the 950 ran smoothly without any problem log entries! This mod is "unfortunately" not for the weak / weaker PCs. Where "weak" is an elastic term. For us it was a 2 year old laptop from Aldi ... So got a better typewriter!

On the realization were:

-AGO Systemtech T.I.F: (model and animation)

-Devilkw T.I.F: Scripts

-Meyer123, zucchero Flinti, fin050808 MTW: TUV & Quality Assurance

Knechti-MTW: sound, motion, and driving behavior

Scheduled in V3.0:

Wipers wipe and rain without the dust and dirt out of sight.

This mod is exclusive to modhoster.de and TIF offered, and may not be offered on any other forum to download. There are no approvals for changes of any kind!

Licenza Creative Commons
Lamborghini Premium 950 v.1 LS11 by Ago-Systemtechnik is licensed under a Creative Commons Attribuzione - Non commerciale - Non opere derivatives 3.0 Unported License.
Permissions beyond the scope of this license may be available at http://forum.tractor-italia.net/index.php.
Credits
Manuel Leithner (SFM-Modding)
Templaer
Ago-Systemtechnik @ TIF-http :/ / forum.tractor-italia.net
Clod @ TIF-http :/ / forum.tractor-italia.net
Tobias F.
Sven777b
JoXXer
Knagsted
zartask / Mr
Hummel
Other.
changes
30 May 15:25

Version 1.1 fixed Version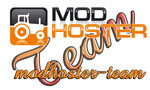 Do you think this mod should be featured?
}