Logging Debris Fix
V 1.0.0 mod for ECO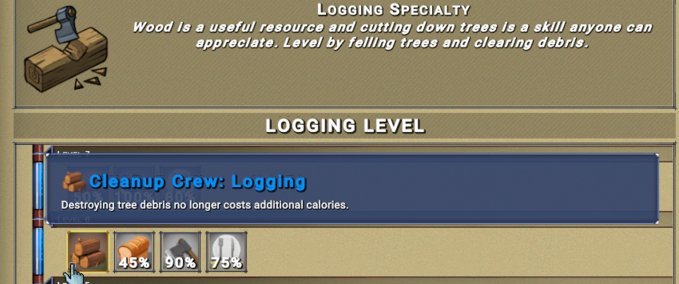 description
The logging talent 'Cleanup Crew: Logging' is broken and does nothing, this mod fixes that.
The actual code is partially written in vanilla, I just add a conditional to actually use it.
Installation
Make a backup of your Server/Mods/Tools/AxeItem.cs file
Place AxeItem.cs into your Server/Mods/Tools folder
Credits
changes
26 Jan 00:01

Version 1.0.0

Initial release
images
Empfehlungsrate
-/-
noch nicht genug Stimmen
Do you think this mod should be featured?
}