Schildermod
V 2.0 mod for Ski-Region-Simulator 2012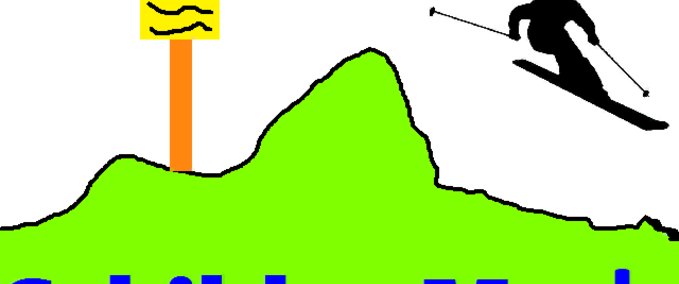 description
We the Gurnigel Modding Team (GMT) wanted as our first mod to do something simple. That's why we chose a mod with placeable script in SRS 12. So we have the signs Mod made ??this brings a lot more realism to the game and had to realize for us as not very experienced simple. Questions, suggestions, problems we gernen counter on our homepage. Even just by a look worthwhile view
Now for the mod:
It includes 30 signs

All placed anywhere

Realistic size

Swiss signs

Multieplayer capable

Need not be unpacked
The Maenge l:
Unfortunately, in the category Mods (have the right from the AMT not get category for your own shop, maybe in a later version)

They can not sell (Maybe it will be fixed even in another version)
(Do not be too hard on us, it's our first mod)
For construction:
We made ??the adStript the signs and put together in Giants Editor and made ??the circuit yet placeable. Actually very simple.
Tips:
The plates are beautifully combined with the cross-linked the Austrian Modding teams.

First consider where you want to put down the signs you can not delete.
We hope you enjoy the Mod
The mod may not be changed without our permission or New upload
Credits
Modell: kaessbohrer27 & deutzfarmer1
Textur: duetzfarmer1
Script: kaessbohrer27
Idee / Konzept: kaessbohrer27
Tester: kaessbohrer27
Sonstige: adStript & Placeable Script
changes
01 Sep 18:42

Version 2.0

- Man kann die Schilder nun verkaufen
- Sie sehen besser aus
- Vekaufen funktioniert zu 100% man muss einbisschen herumklicken und am besten unten am Pfahl
- !!!Schildermod_v2 im Modordner ersezten und alte Version löschen!!!!

01 Aug 15:17

Version 1.0
Files
| | |
| --- | --- |
| checksum: | d9d08d553d3033818b584f6bdb00fdae |
| Version: | 2.0 |
| multiplayer ready? | yes |
| Author: | Gurnigel Modding Team (GMT) |
| price in shop: | 90 LS |
| name in shop: | Achtung Pistenfahrzeug an der Seilwinde Schild |
| description in shop: | Dies ist ein Plazierbares Achtung Pistenfahrzeug an der Seilwinde Schild |

Empfehlungsrate
-/-
noch nicht genug Stimmen
Do you think this mod should be featured?
}