Header trailer for SWW Lexion 750 of R & A ...
V 1 by Fendto mod for Farming Simulator 2011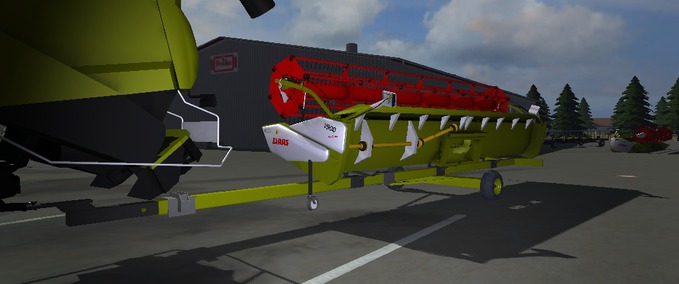 description
Ich habe nach vielen Nachfragen einen Einachs-Schneidwerkswagen für Claas an den neuen Lexion 750 von R&A-Modding (ehem.MRA-Modding) angepasst, er is für die, die mit den Tam Leguan Quattro nicht umgehen könen oder er ihnen nicht gefällt!
Funktionen:
Farbe: Claas Saatengrün (wie Lexion 750)
Beleuchtung V3.1
Blinkerfarbe (wie Lexion 750)
30 km/h Schild
Schneidwerk kann angekoppelt werden
für Vario 900
Ich gibt ihn nur für das  V900 und es wird keinen geben für das V1050, er ist nicht von Claas sondern, ist auf Kundenwunsch hergestellt wurden und in original Saatengrün von Claas lakiert wurden.
Weiterer Mod von LS-Qualität: http://ls-qualitaet.phpbb8.de/index.php ( Seite noch im Aufbau)
Er darf nicht neu hochgeladen werden, ori DL Link verwenden, wäre nett, wenn der Link zu Ls-Qualität mit erscheinen könnte!
Danke
mfg Fendto
Credits
r3ggo111
Fendto
changes
23 Jun 22:12

Version 1 by Fendto
Files
checksum:
cd699a50476438b52635b9ab8a5f3ab8
Version:
1 by Fendto
multiplayer ready?
no
Author:
Fendto
price in shop:
3790 LS
name in shop:
Schneidwerkswagen für Vario 900
description in shop:
Günstigere Variante zum Drehkreuzanhänger. Wird für Claas Vario 900 hergestellt.
Kein original Claas!
by Fendto



Empfehlungsrate
-/-
noch nicht genug Stimmen
Do you think this mod should be featured?
}