German Typ U1 Submarine
V 1.0 mod for Minecraft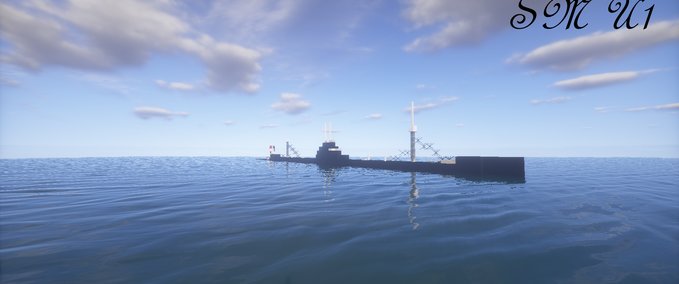 description
SM U1 Germany's first submarine was commissioned by the Imperial Navy on 14 December 1906 and is now in the Deutsches Museum in Munich. The decree appealed to the Karp boats exported to Russia. Alfred von Tirpitz demanded a submarine with a range of 1400sm and a speed of 10.8kn over and 8.7kn under water. Ultimately, U1 was never feinted on Feintfahrt and served as a boot boat for the Far from larger high-sea boats in the First World War. U1 is 42.39m long, 3.8m wide and has 238t above and 283t underwater displacement. it was powered by 2 petrolium and 2 electric motors. As always, the matching TP is included. I wish you much fun with the boat.
MFG PG
This world may only be offered for download on other sites with permission.
Credits
Pro Games
Mit freundlicher unterstützung von Italien Atlantic Line (Bildmaterial das Originales)
Files

Empfehlungsrate
-/-
noch nicht genug Stimmen
Do you think this mod should be featured?
}